Cheers to the class of 2021! 
It's been over 365 days of virtual and in-person learning, digital connection with friends instead of face to face and the overall burden of an ever shifting effort to get back to "normal". Our point? The grads deserve a celebration.
Heck, YOU deserve a celebration. These students graduated after a pandemic year of all of their norms shifting around and YOU helped teach them and hold them accountable. So, why not celebrate in style?
Here's a few of our favs through the years: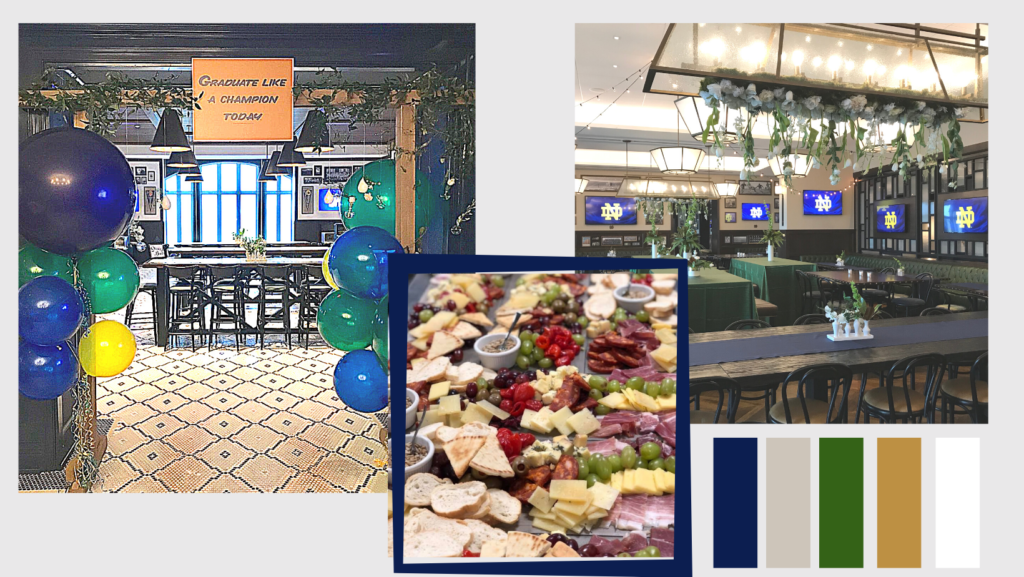 Held in Foley's at Notre Dame, this graduation party featured signature "graduate like a champion today" signage and napkins. This is an example of how we help with the "whole shebang". This event included: balloon arches, custom rental pieces, appetizers, charcuterie stations, PaperThread (signage, menus, napkins), fresh floral, linens, custom graduation survival kits, and a keepsake button maker to wear your name or school with pride.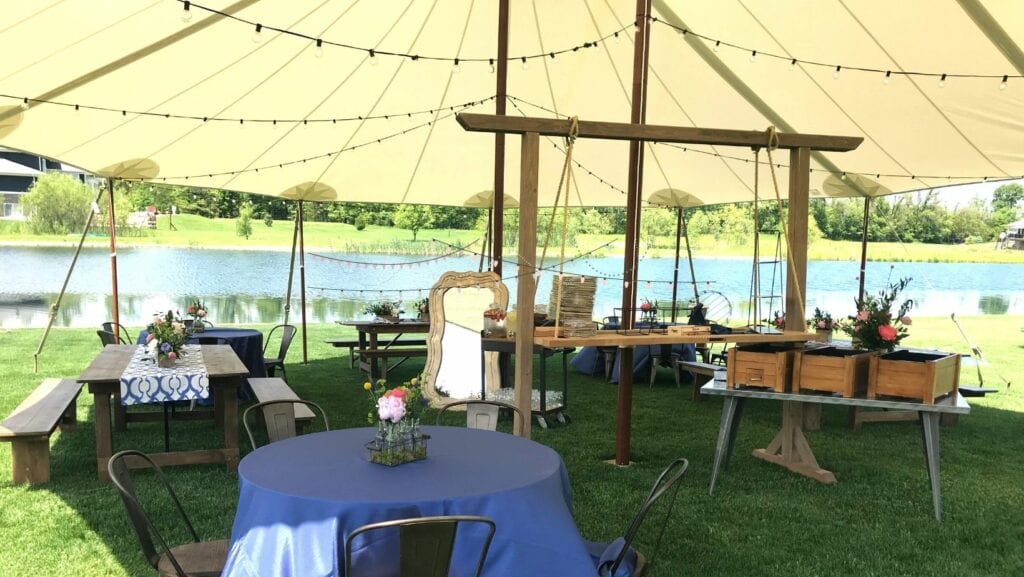 Classic Graduation item: tent + seating.
For Ally's Sweet Southern Belle party, we created a whole mood and experience under  the tent. We continued the event's theme into the tent using farmhouse tables and containers for florals and food. We created a custom personalized menu placed on signage throughout the event.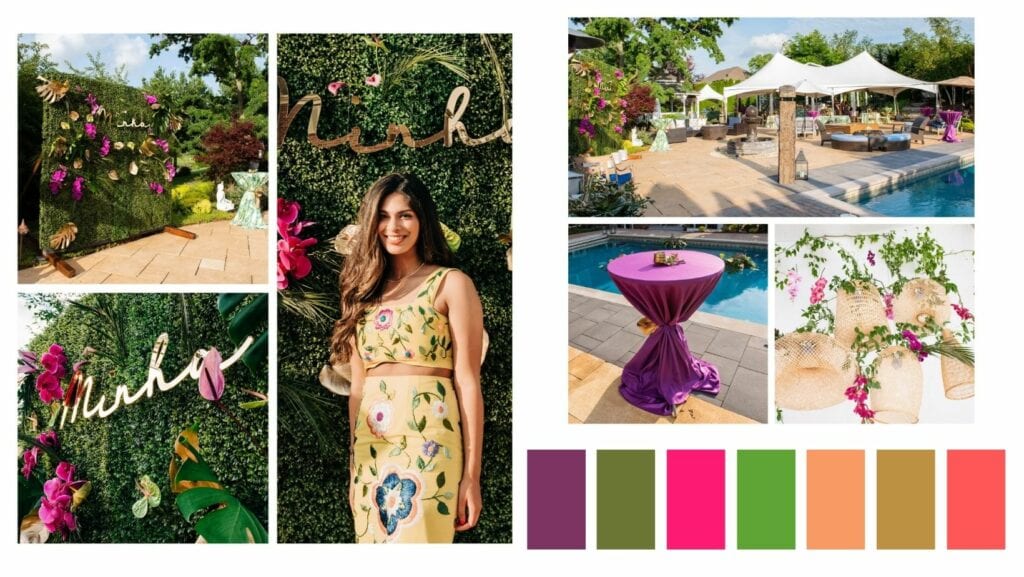 This Polynesian bash was SO much fun to work on creatively. Lanterns with fresh arrangements floating in the pool, and a suspended fresh floral design hanging from the peak of tent, keeping a tropical and bright theme throughout. The obvious star of the event (besides the graduate) was the  floral photo booth wall. Live palms and orchids with Minha's name in gold created a lush and modern look for all to pose by. 
---
No matter the size of the grad dream–a simple balloon arch, personally crafted invites (we can send them for you too!), dessert bars+carts, or the whole shebang, we're here to help. We can work with any budget to make your grad party an experience to remember. 
Hit us up for your grad party needs, we'll be sure to make it an event you won't forget !
xoxo,
#teamorange