Camping is not for the faint of heart.
Personally, we prefer our tents to be on wheels with doors and air conditioning…some would call it "glamping".
We've attached the definition from the oxford languages if you have doubts.
It's a thing!
So, you can keep your sore backs and lack of hygiene, we're going to camp in style…matter a fact, how about Tuscan-glamping?
Take a look at this over-the-top Tuscan getaway:
---
This event used every service our studio had to give and that's just our favorite. We loved staging and designing outdoors–under a tent + yard, lakeside with our friend from AAYS Rentals + ProShow Lighting.
This is what glamping dreams are made of, guys.
Personalized menus curated and created by a chef , a comfy movie night outdoors with string lighting, patio lounges, endless charcuterie boards + wine. 
The tablescape was strewn over a big farm table. We designed the menu off the event's logo and theming. The table runner was edible (uhm hello) with fresh fruits, veggies, cheeses and assorted crackers. Statement plating and personalized acrylic place settings added the extra glam.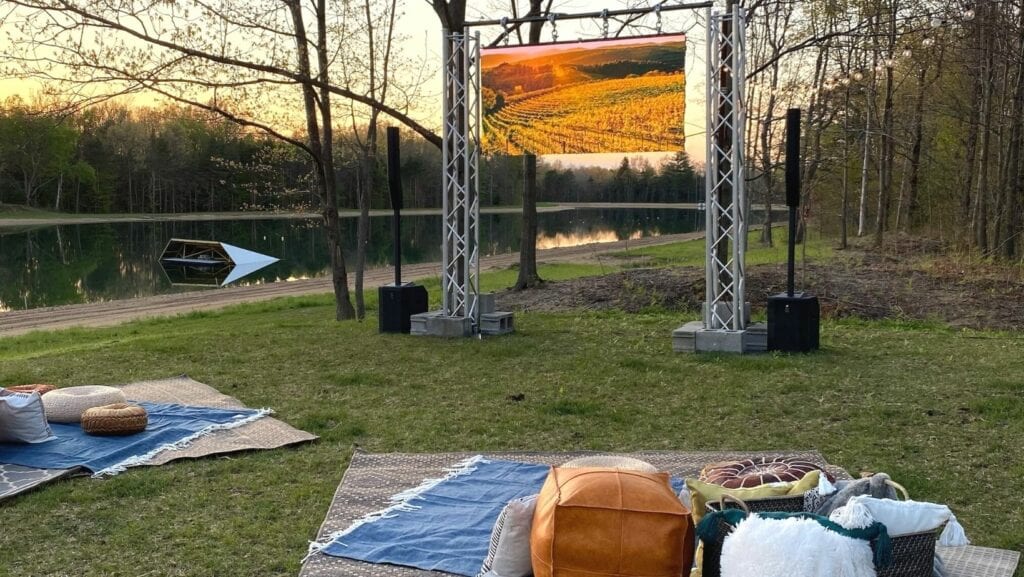 The forecast wasn't necessarily our friend on this weekend, but we were prepared for the elements helping craft 2-3 back up plans to help this event keep theme and fun, rain or shine!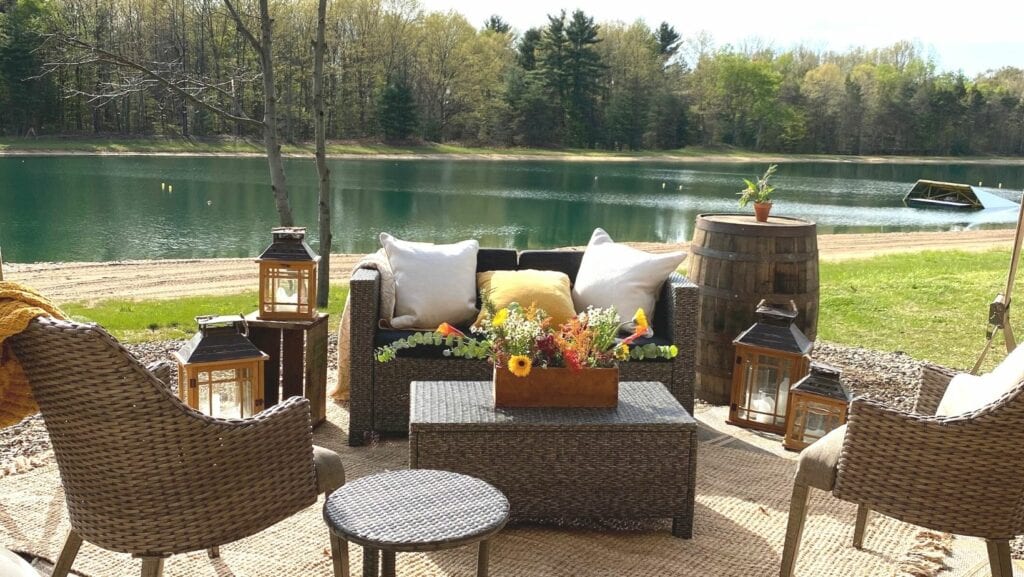 Moral of the story? Camping is out, glamping is in. 
Let us help you create your own glamping fun for your next family reunion, birthday weekend, bachelor/bachelorette weekend…you name it, we're here for it!
xoxo,
#teamorange