Making an entrance with confetti, Teresa joined our team in May of 2020. Literally, the card she sent us exploded with bright shreds of paper and it's been a party ever since! Our sweet Team Orange wedding coordinator and friend is a stellar combination of a warm heart and attention to detail that every bride hopes for in a coordinator.
She's our check-it-off-the-list, people-focused, relationship-making-extrodinare with a love for snail mail that will make you feel special, because she really just thinks you are!
All of this and more is why Teresa is trusted with our brides on their special day. We are so thankful she's part of our
Merry crew
… Meet Teresa!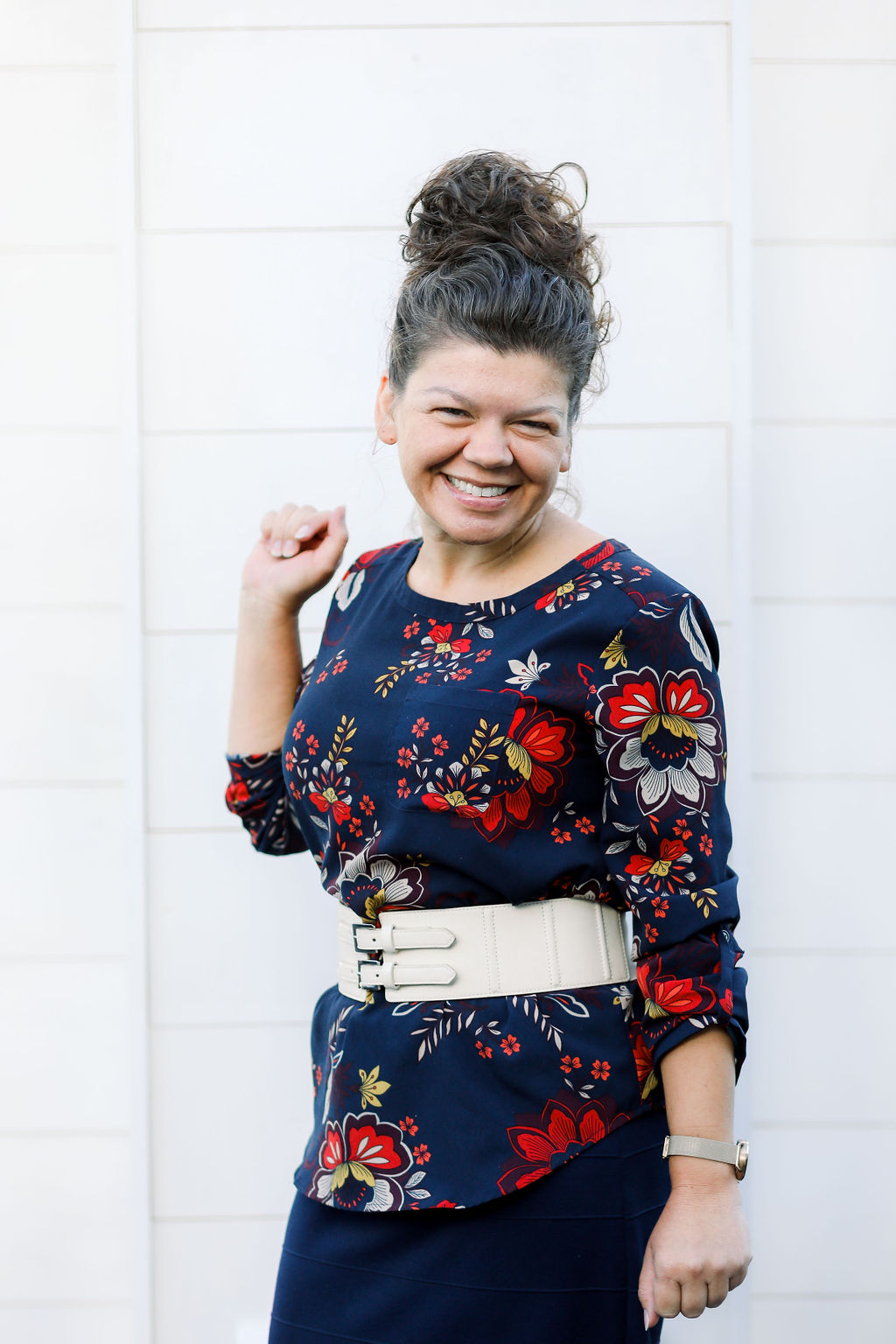 How long have you been with Merry Me? Following a trail of confetti, I joined the Merry Me Events team in May of 2020! To say the least, it was an ironic time for Cher and Kevin to add to their team, but I'm grateful for the opportunity to contribute and learn from the best our area offers in the event industry!
What is your fave thing about the job? I've been told I have a servant's heart. Being able to celebrate and serve others during their momentous occasions brings unique joy that I look forward to duplicating with many others. Whether it's setting a gorgeous table, helping guests locate their table, or providing electricity to a bridal party member's cell phone, it's rewarding to set yourself aside and give focus to others in their 'moment'.
Fave thing to do on days off? I'm an organizer – whether it's people, places, events, or things (closets and drawers included), my passion is organizing for an enhanced experienced. Truly, my 'free' time is often spent organizing some type of church or family function – or just an area in my house that needs attention.
What's your favorite family tradition? I recently began hosting Christmas Eve dinner at my home, a place GOD uniquely provided and I treasure more all the time with new memories. I immensely enjoy having my small family over for a meal and exchange of memories – surrounded by the glow of gorgeous Christmas lights and glittering packages. It's a special opportunity to give back and give thanks.
Who is your hero? While I can't claim to have a "hero," I've long admired the tenacity and talent of song artist, musician and performer, Shania Twain. Her authentic 'rags to riches' story reached my heart in the 90s and her music reaches into the decades and experiences that follow through life. Closer to home, I treasure my grandmothers and my mother who demonstrate strength and resolve in the face of difficult, never-experienced circumstances. They rise and overcome with grace, which I admire and try to pattern.
What's your go-to guilty pleasure? Oh, my … my go-tos are not healthy or high-end, but they definitely delight my taste buds! Pizza, Mountain Dew, and Reese's Peanut Butter Cups. In that order. I do my best not to purchase these (often) – so as to manage the temptation.