For years we've styled atmospheres.  Adding lounges and soft seating to every event seemed like a no-brainer and all of our clients agreed, parties are better with a cozy place to land and visit!
While events slowed down this year, there was some silver lining and that was us jumping into Interior Design projects! You may or may not know, that some of our very own, Mo, Chrissy, Andrea, and Ashley worked together in interior design B.M.M. (Before Merry Me)!
These interior design jobs we've been working on the last 6 months have allowed us to tap into our creative juices again in a big way and opened the door to another area of design that we're happy to have in our back pocket for 2021 too! Who's space is next?!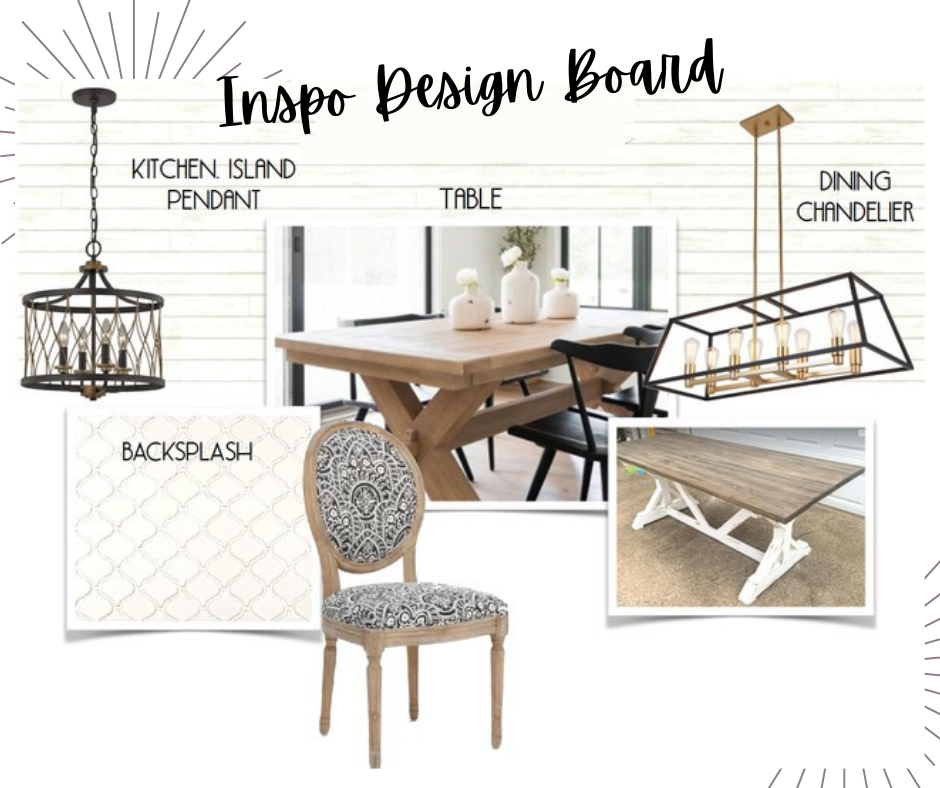 The project we're sharing today was wrapped up right before Christmas.  Our client moved into the home with all paint and fixtures still in place from the previous owners and they didn't know where to start. We jumped in the kitchen to brighten, update and add a modern farmhouse twist.  We know the farmhouse style has taken the world by storm, but that doesn't mean we're over it. It's clean, crisp, and the perfect classic foundation, leaving lots of room for textures and patterns!
So!  Want to take a peek?  Luckily for you, we documented along the way, and is there anything more satisfying than a before and after pic? We think not!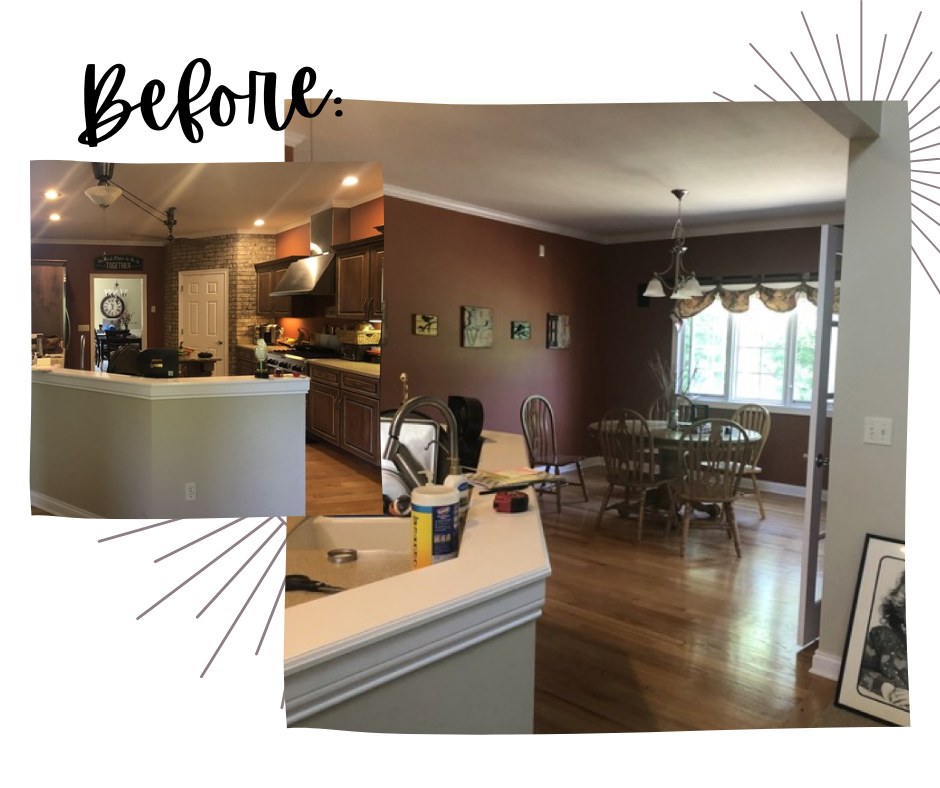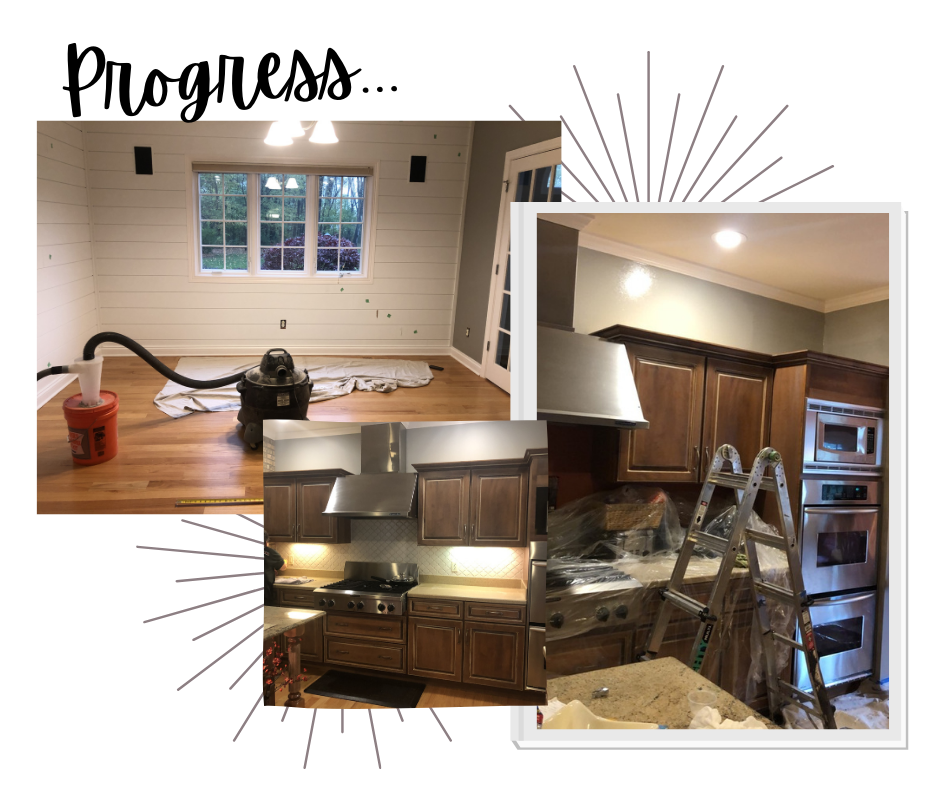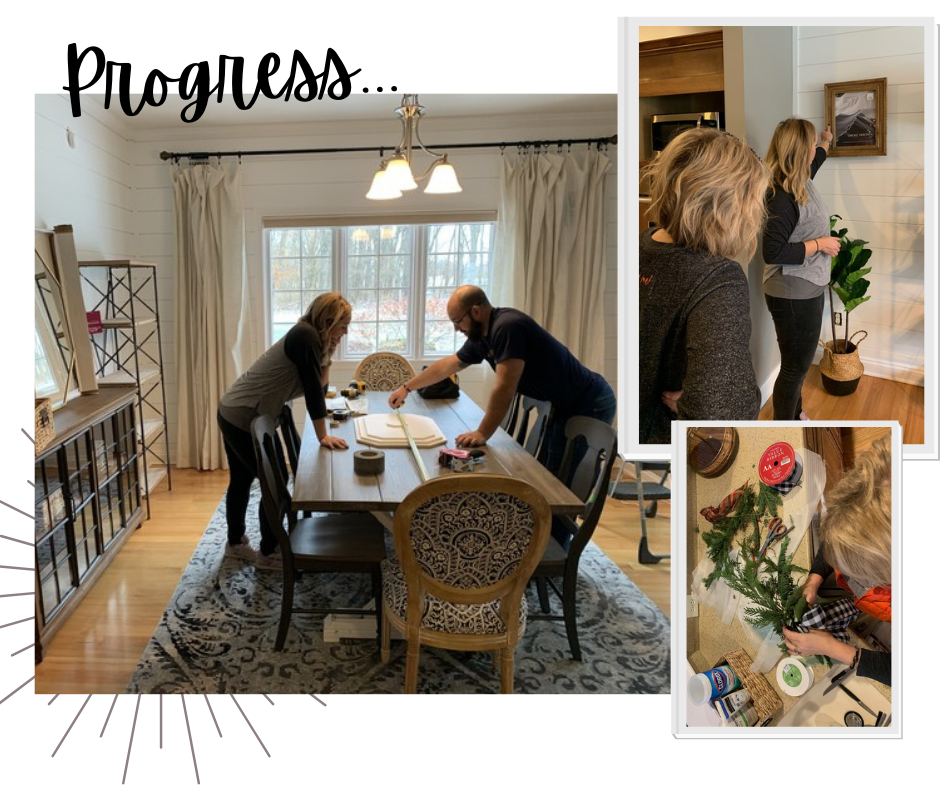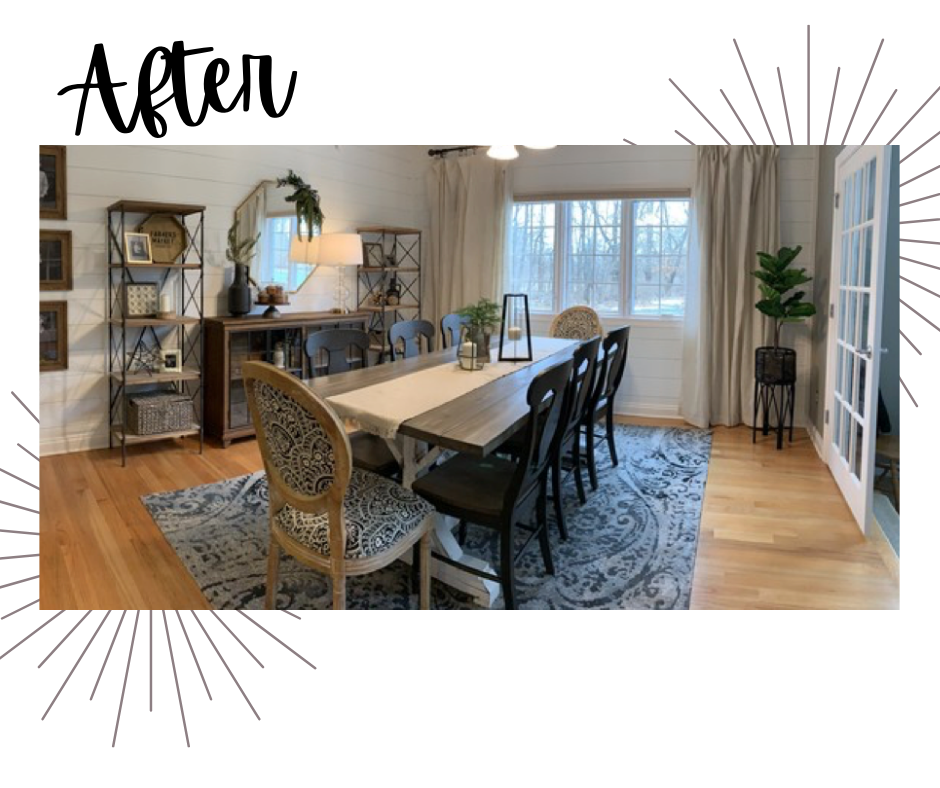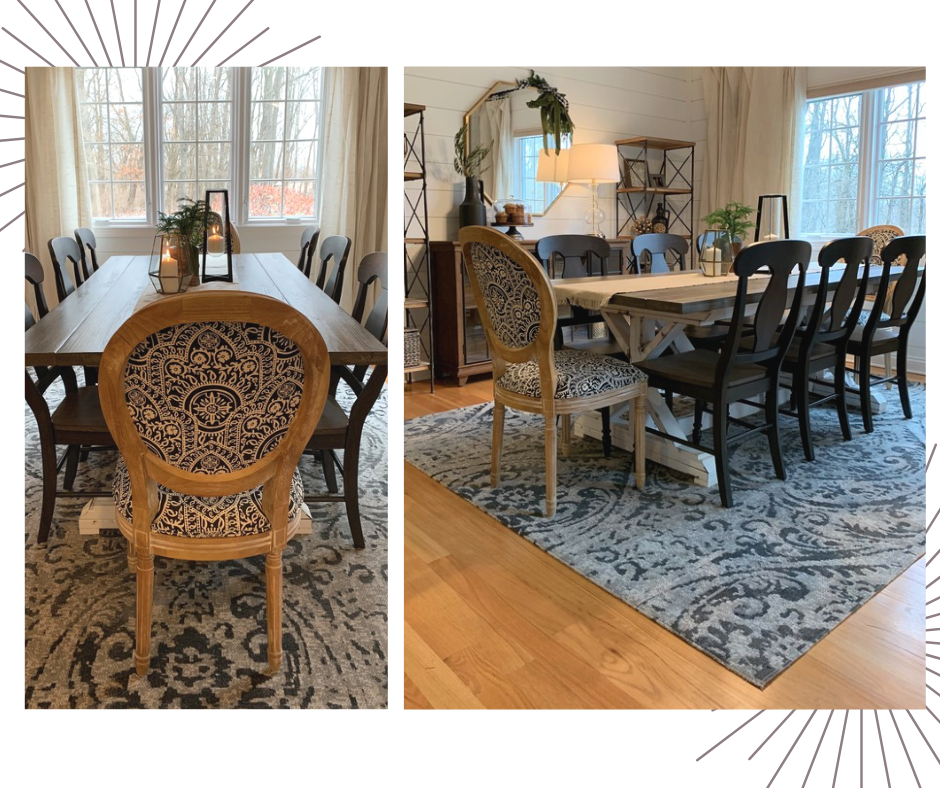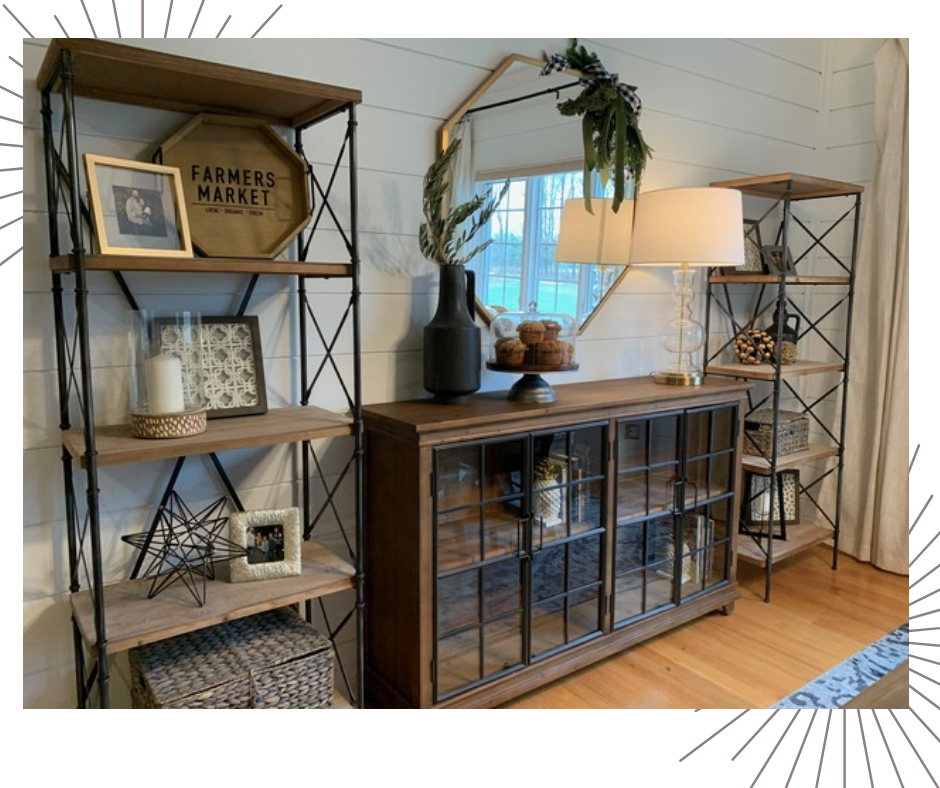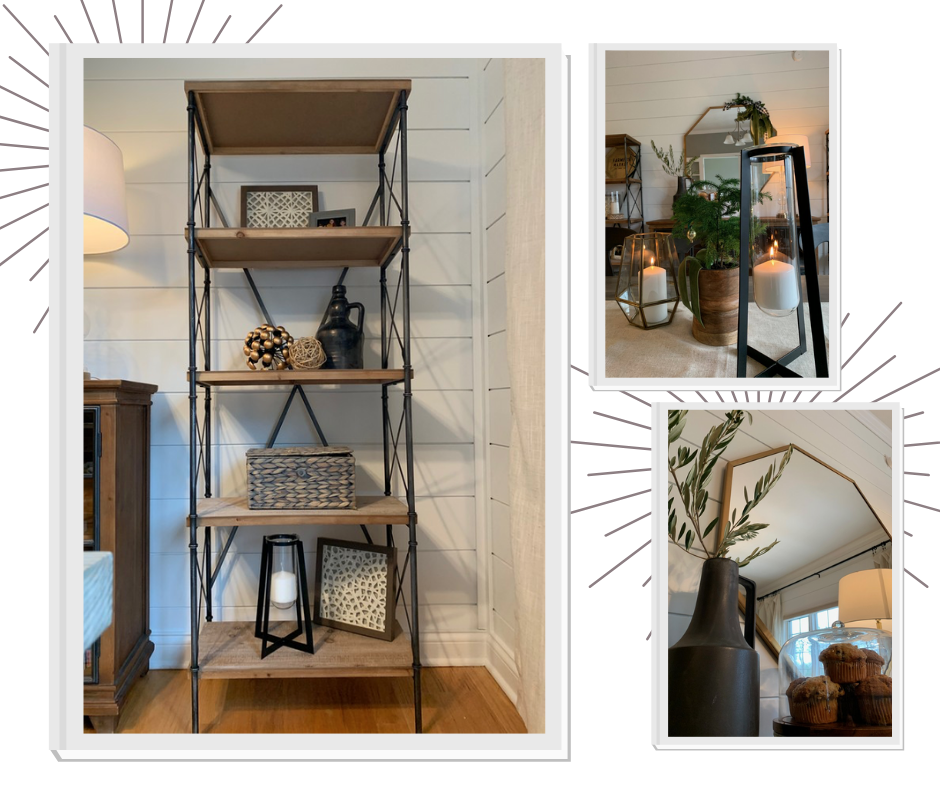 If one or more of your spaces need a facelift, shoot us a message, we're your girls. AND stay tuned for more before and after interior jobs!