Come with me, and you'll be in a world or pure imagination…
Fresh floral can brighten up a gloomy day, accent a love story, celebrate a birthday, and add beauty to an event space. It speaks and conveys love and appreciation in every language. Like every person, each arrangement has it's unique story.
If we had a best foot forward for who we are and what we do.…this is it.
Notre Dame 
We love thee, Notre Dame. We get to play in so many spaces; whether it's during home game weekends , recruiting dinners and private parties. Our floral design studio's creations are lucky to find their home in the land of Fighting Irish.
Here's some of our designs in #TrishaTailgate (yes, Trisha Yearwood, y'all!), and the NBC tent. Who doesn't love a succulent logo?!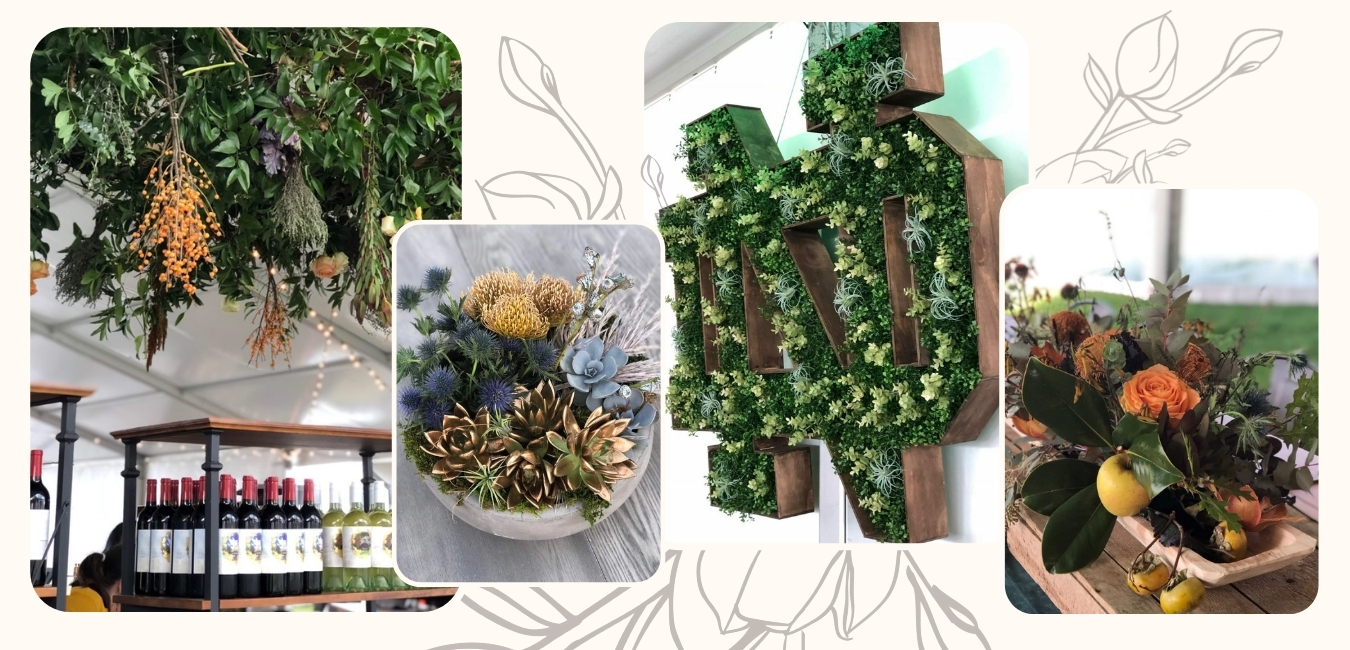 ---
Weddings
Can we just agree that flowers should be everywhere and on everyone?! Standard wedding floral includes bouquets, corsages, and centerpieces. Now, we don't just throw together flowers within a color scheme, that'd be too easy! 
Every floral design reflects our bride's personality, theme and inspiration. Add in our unique creative eye and design and that's how the magic happens.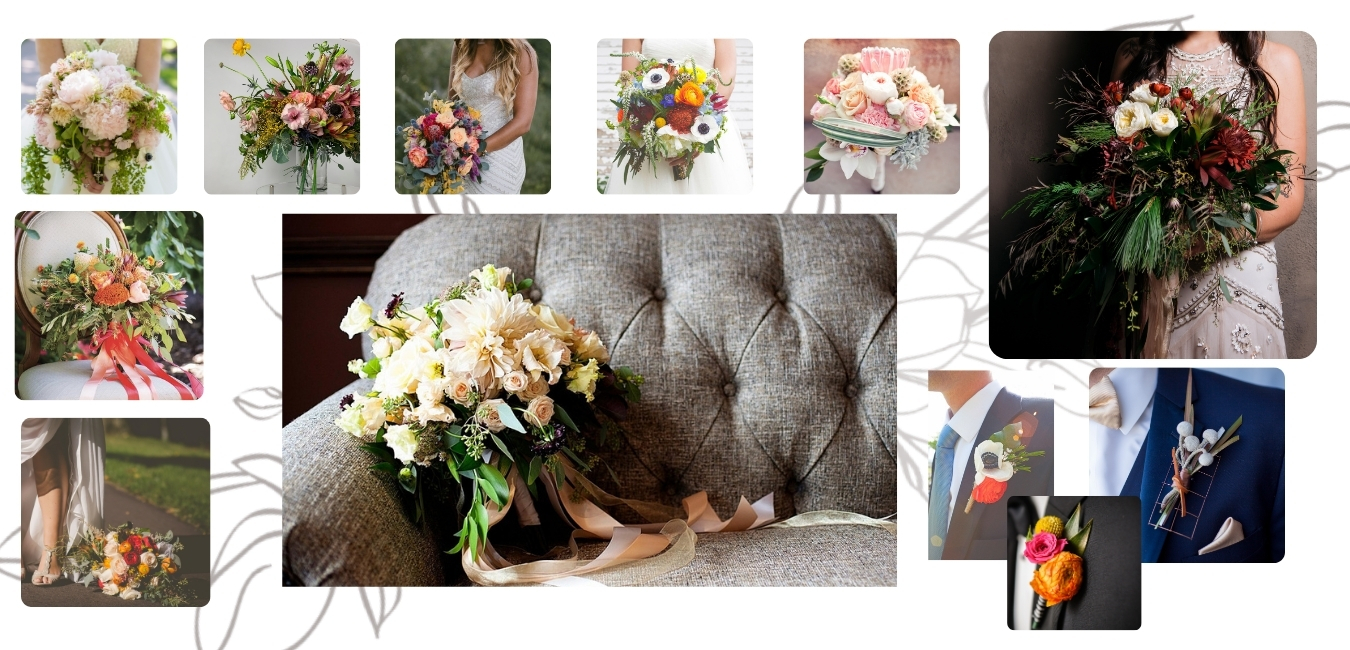 ---
Social + Corporate Events
Celebrations needs a personal signature. Floral can do just that. It doesn't have be an overflowing centerpiece on a table, though we're always here for that! Florals can go on walls, desserts, floating on pools or from the ceiling..the opportunities are endless!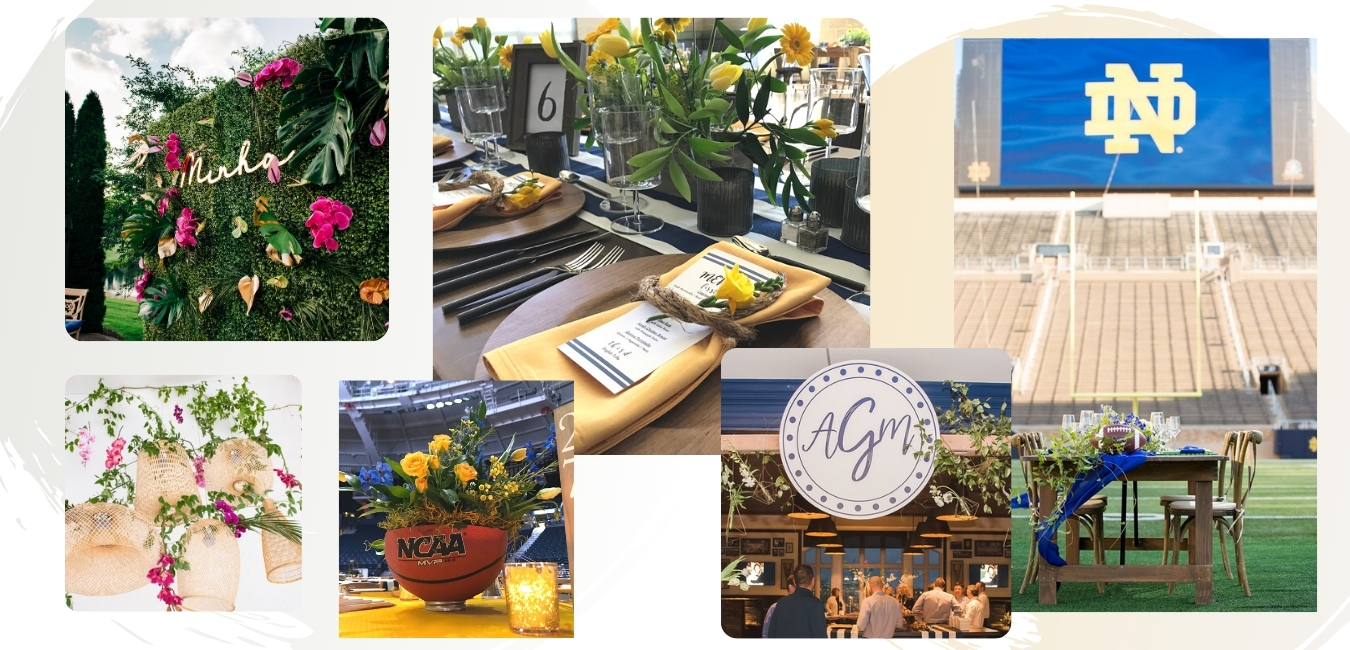 ---
Holiday
The most wonderful time of year brings a dose of cheer to our studio! Custom creations for homes, wreath making with our community, and everyone's fav: holiday parties! We love this merry time of year.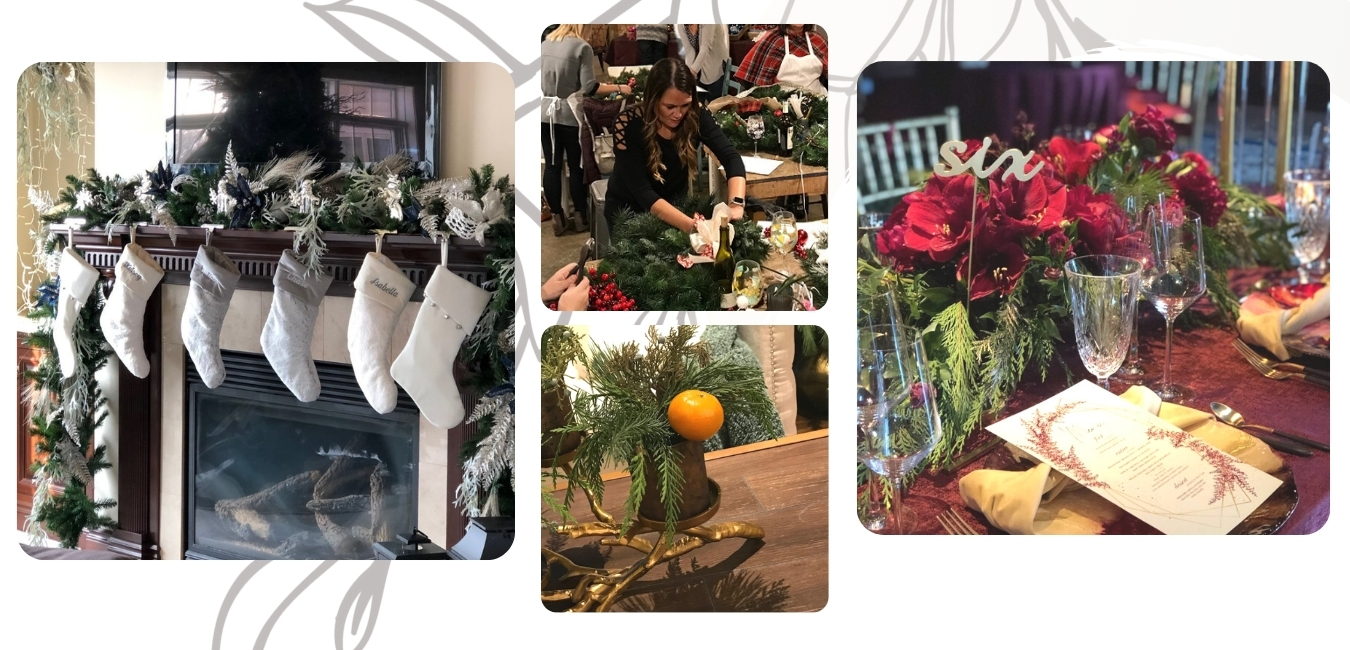 Every design starts with your imagination. Whether you come to us with zero or many ideas, we love to take an idea and create something bigger and more beautiful than your wildest dreams. 
Talk soon? 
xoxo,
#teamorange