Experiencing life through the eyes of a child can be invigorating and energizing. It's whimsical and fun. Creative and bold. Kids have a funny way of helping us all see perspective, and that's how we pulled off an unforgettable event at the brand new Beacon Children's Hospital in South Bend this spring.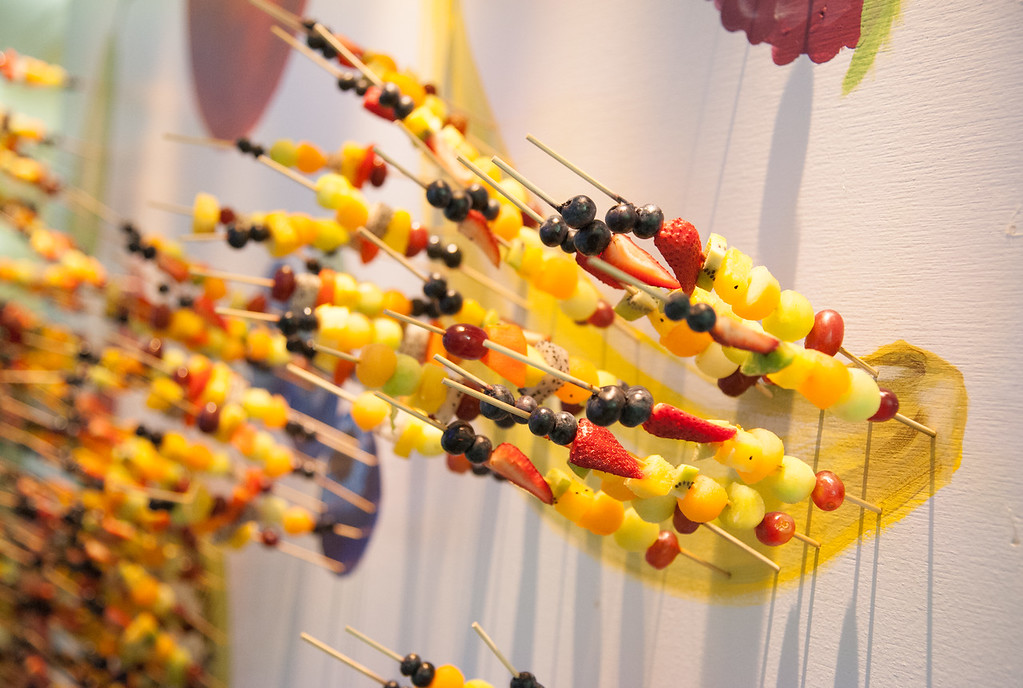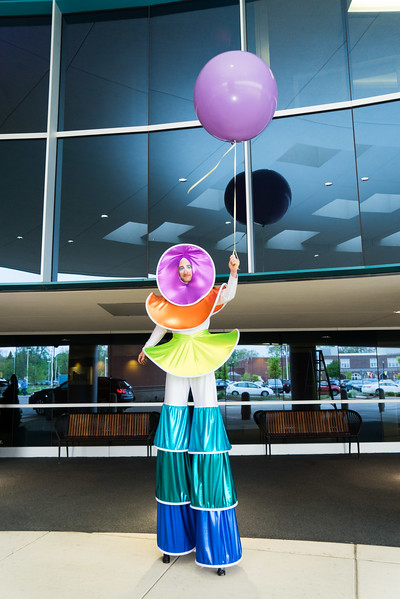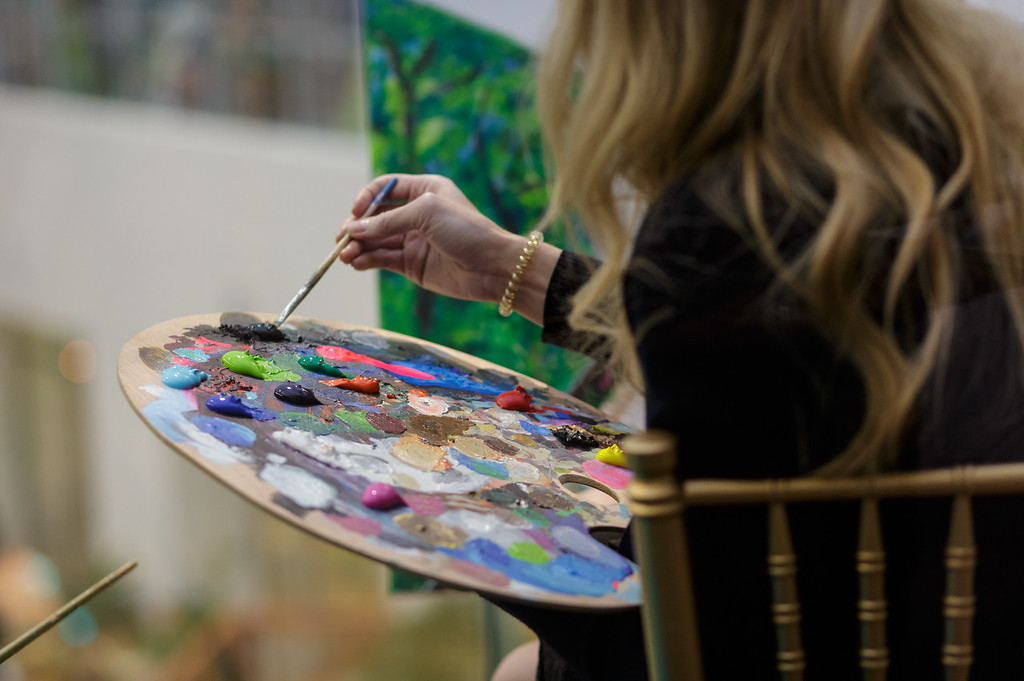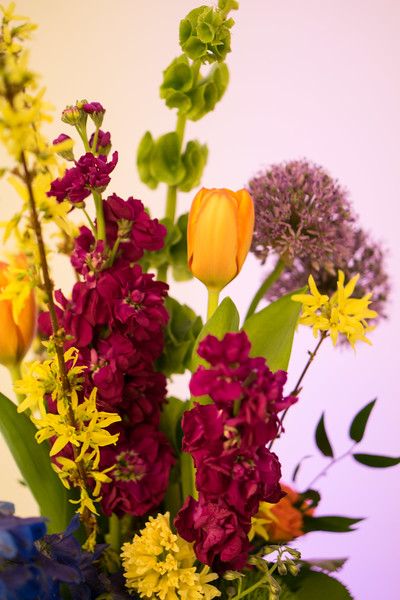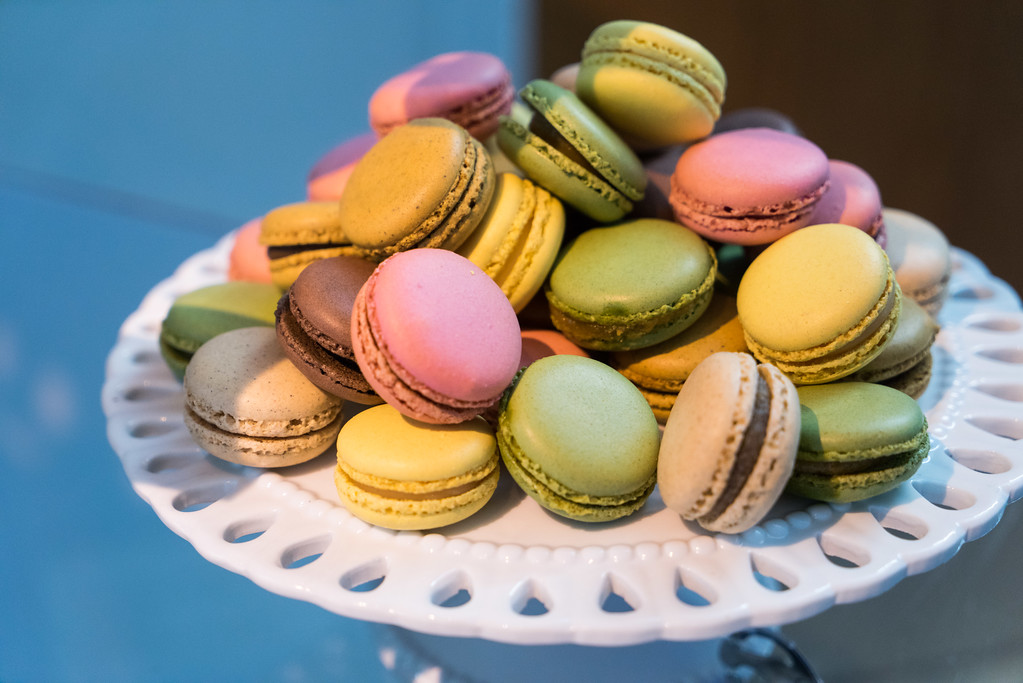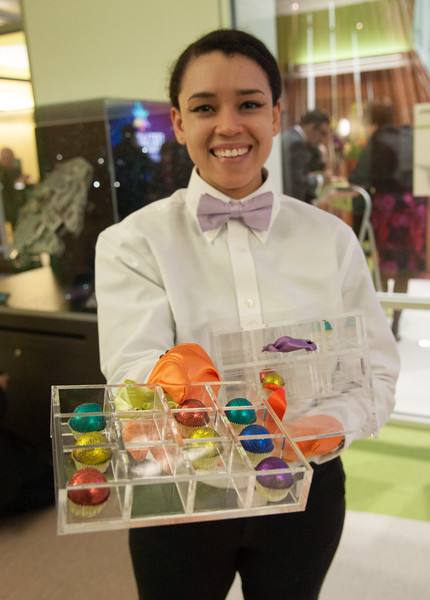 The Backstory
Before we dive into the juicy goodness of the event itself, you should know the backstory. When we first met with our clients at Beacon Health System in July 2016, they introduced us to a (somewhat) blank space. Construction on the 100,000 square foot facility was well underway, but it was just that… we're talking steel beams and dirt. Lots of dirt. They gave us renderings and blueprints of what promised to be an incredible space, then asked us to help design, plan and pull together all the elements for a black-tie formal.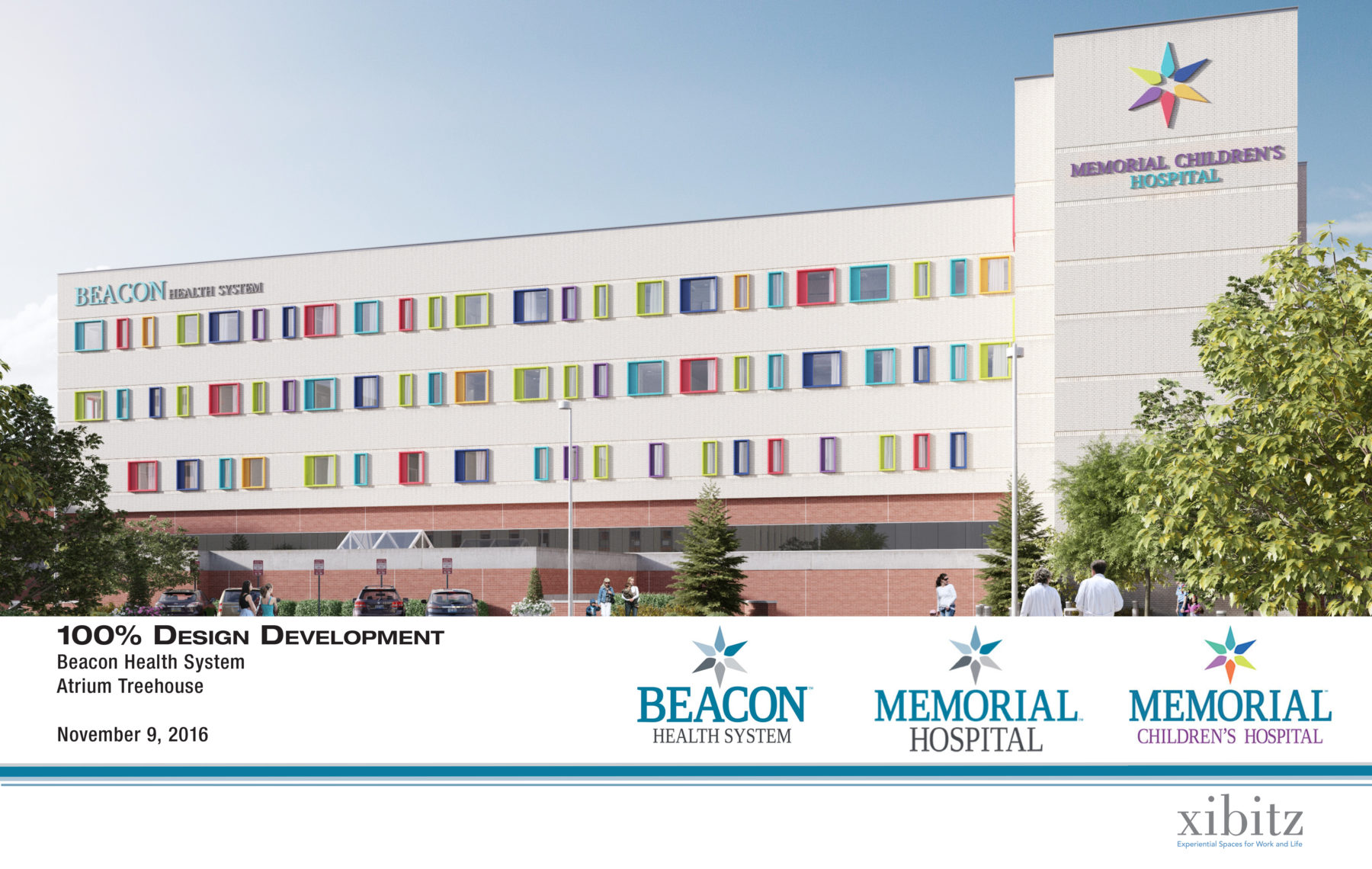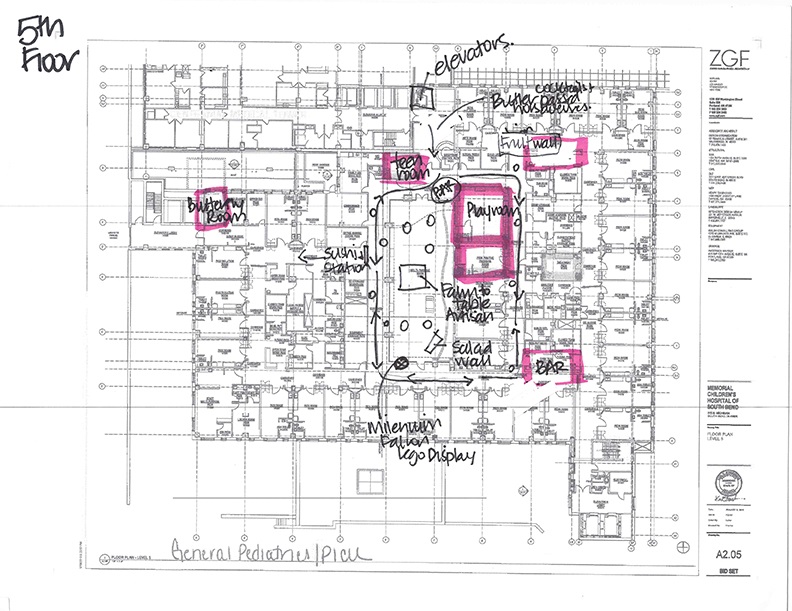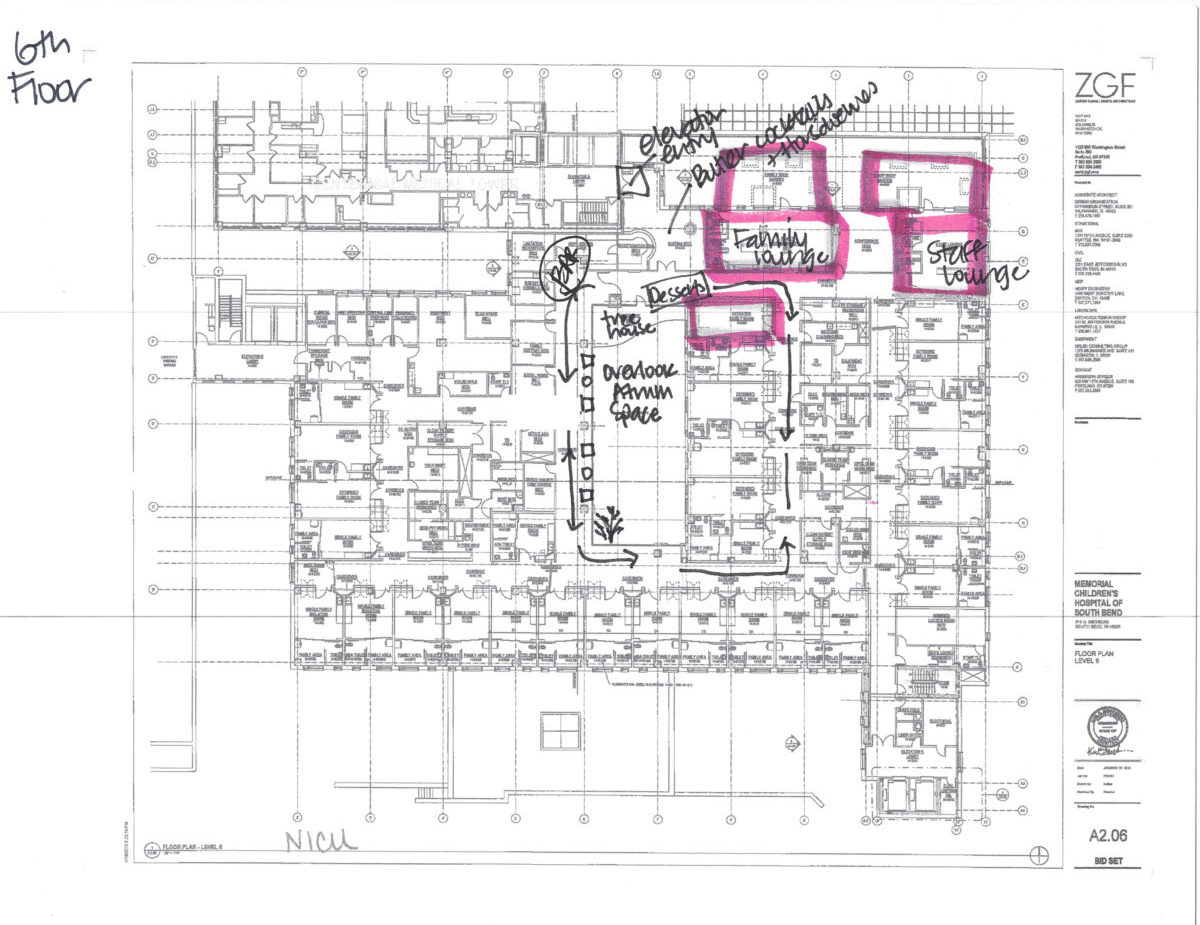 Convincing the Executives
Even before we left that initial meeting, we knew traditional black-tie formal wasn't at all the theme this event needed to be. Instead, we envisioned an experience, heavily centered on kids – with colorful and playful designs alongside fun, child-like activities. This was an opportunity to do a big, creative celebration in a way that would unveil the new hospital to and thank the many donors and supporters who contributed toward the end product of the $50 million facility built to serve patients from a 15 county area in Indiana and Michigan.
At our next meeting, we had to convince the Beacon executives to be different. And they trusted us.
Here's a peek at some of our inspiration:
The Event
Then on April 29, 2017, we pulled it off. A colorfully dressed man on stilts greeted guests in the valet parking area outside the hospital. From there, "Beacon Kids" (children who were once patients at the hospital's Neonatal Intensive Care Unit) escorted partygoers past a children's show choir and into a strolling event that ebbed and flowed through the newly constructed hospital. We planned the spread to be eye catching and upscale, with various food stations – including a fruit kabob wall and salad wall among seafood and dessert stops – and bars set up along the way. It was probably the fanciest, most fun tour ever experienced in a hospital setting.
A watercolor artist quietly documented the entire event as guests moved through the space, allowing everyone to watch while she worked. We hired our very own Patch Adams to play the role of a goofy physician. His only job? Get guests to laugh and enjoy themselves.
But what the guests didn't see (at first) seemed to wow them just as much. A "hit-and-run artist" quickly sketched portraits of event-goers as they walked through the space, then ambushed them with the frameable art as a gift to take home. This knocked their socks off.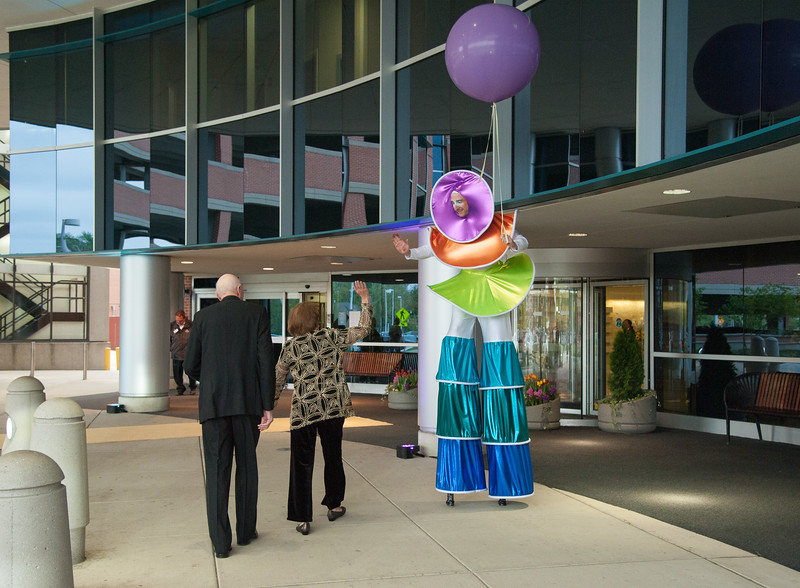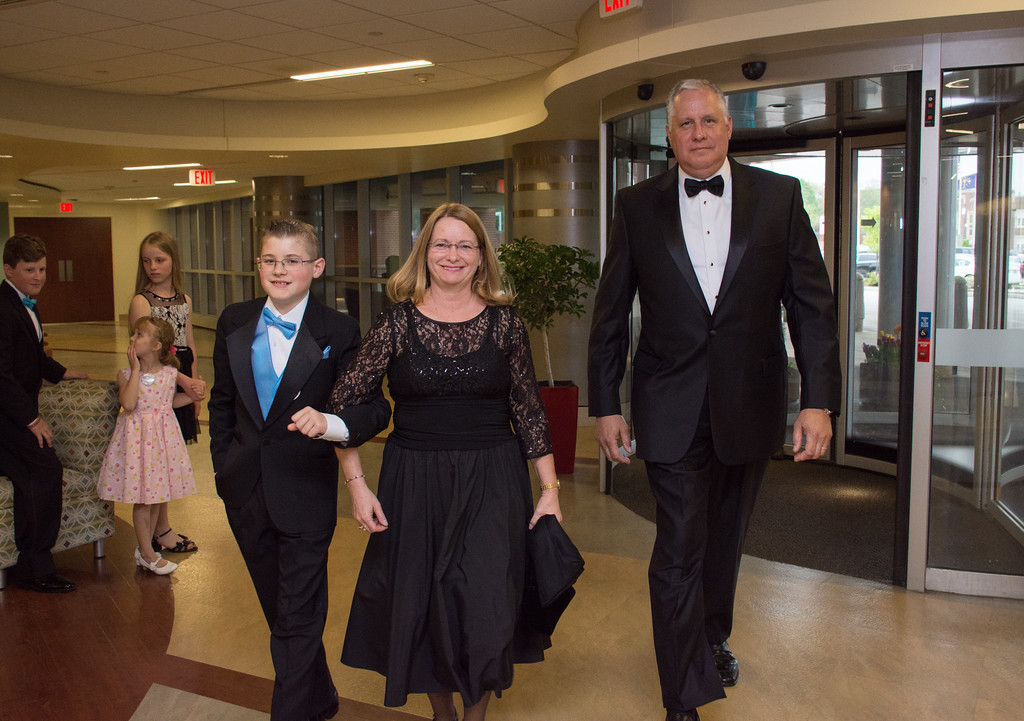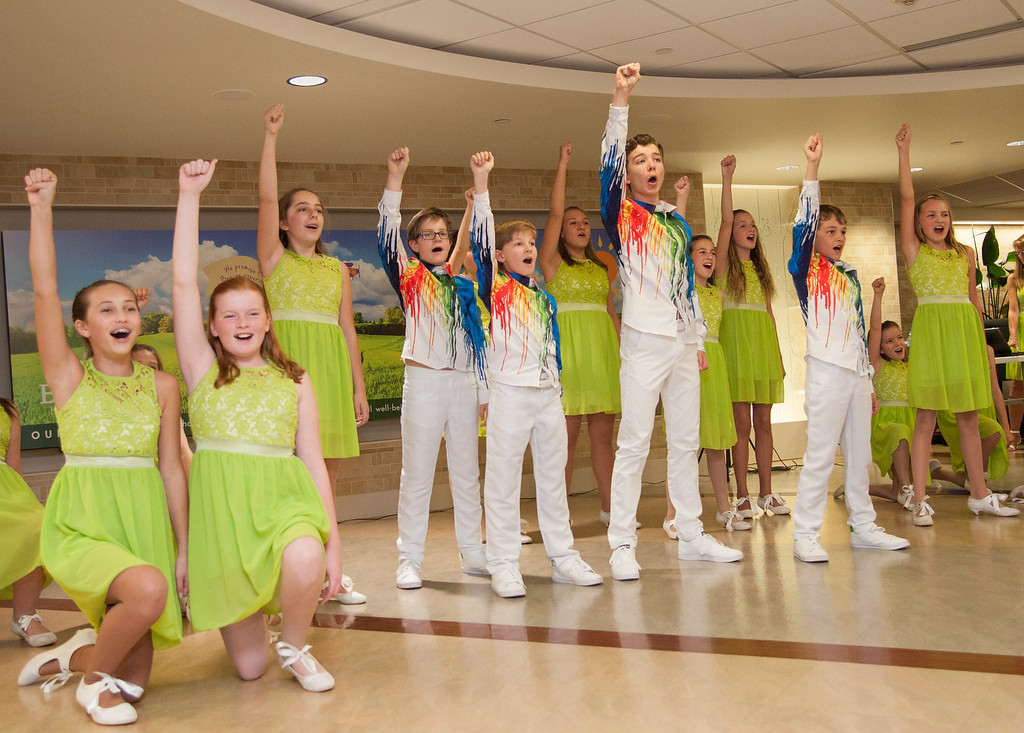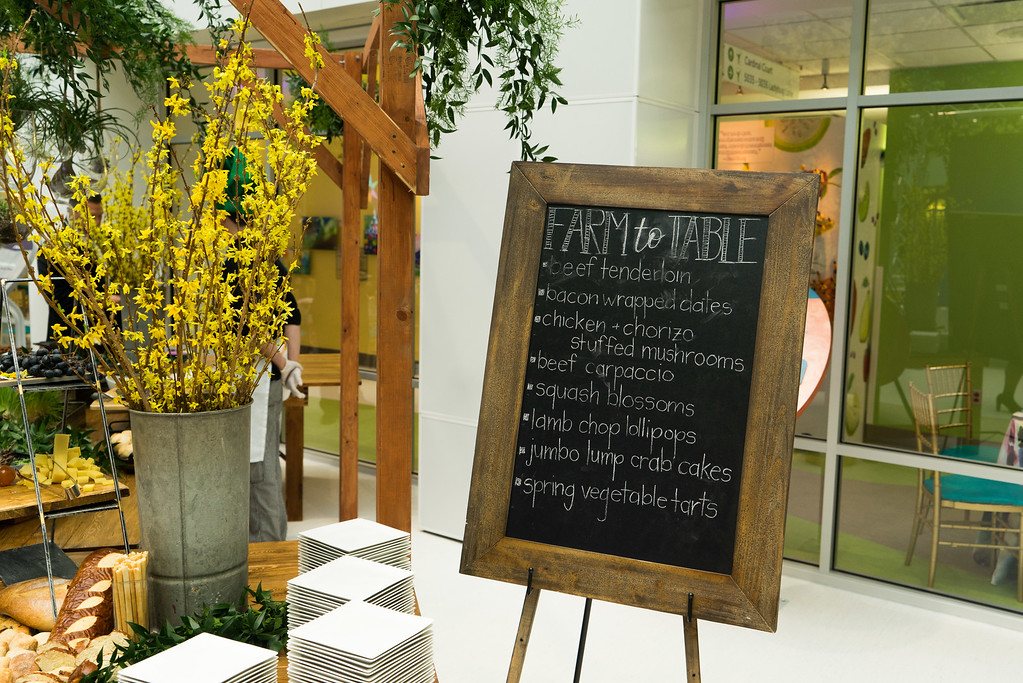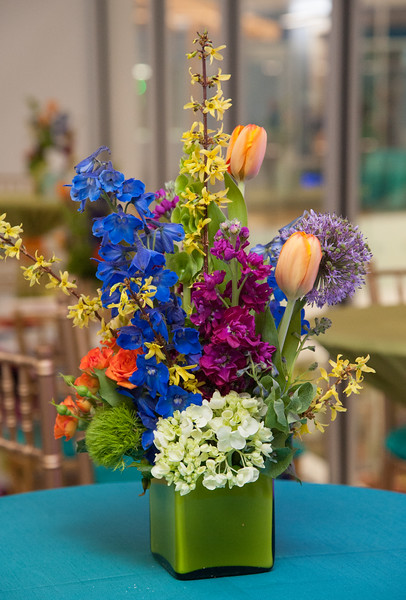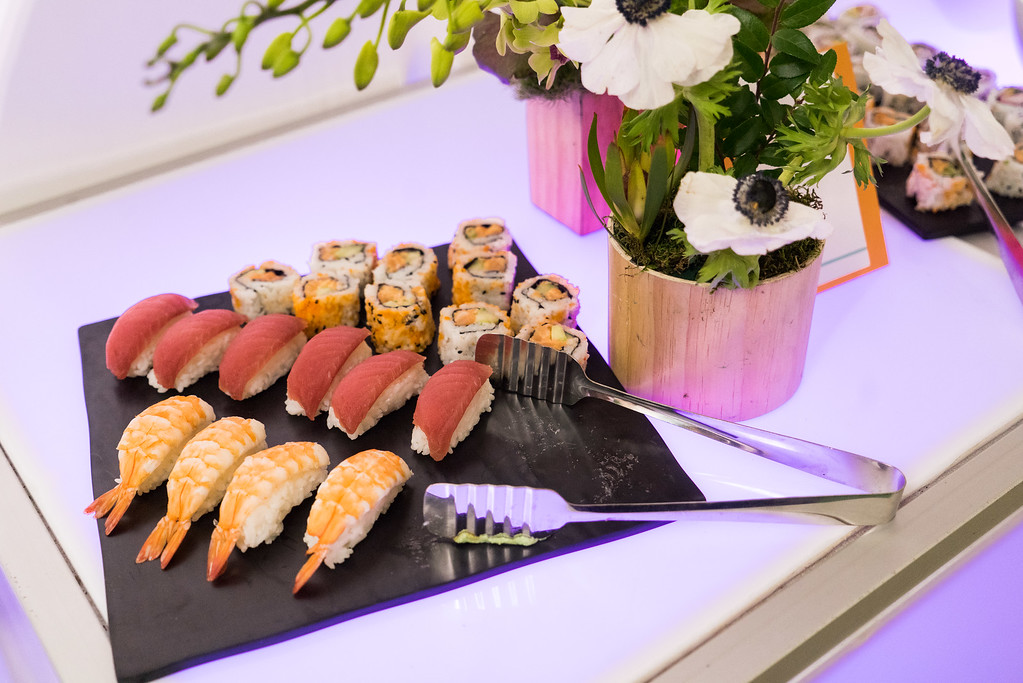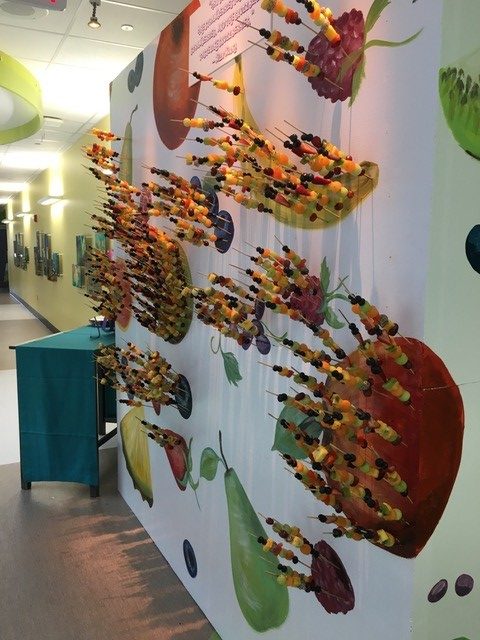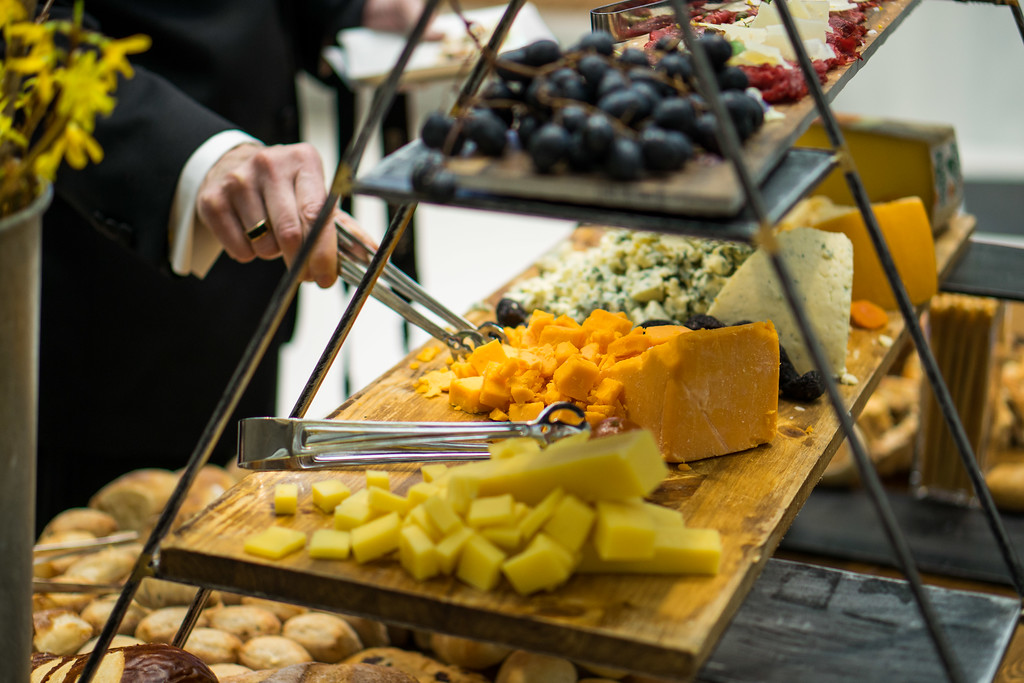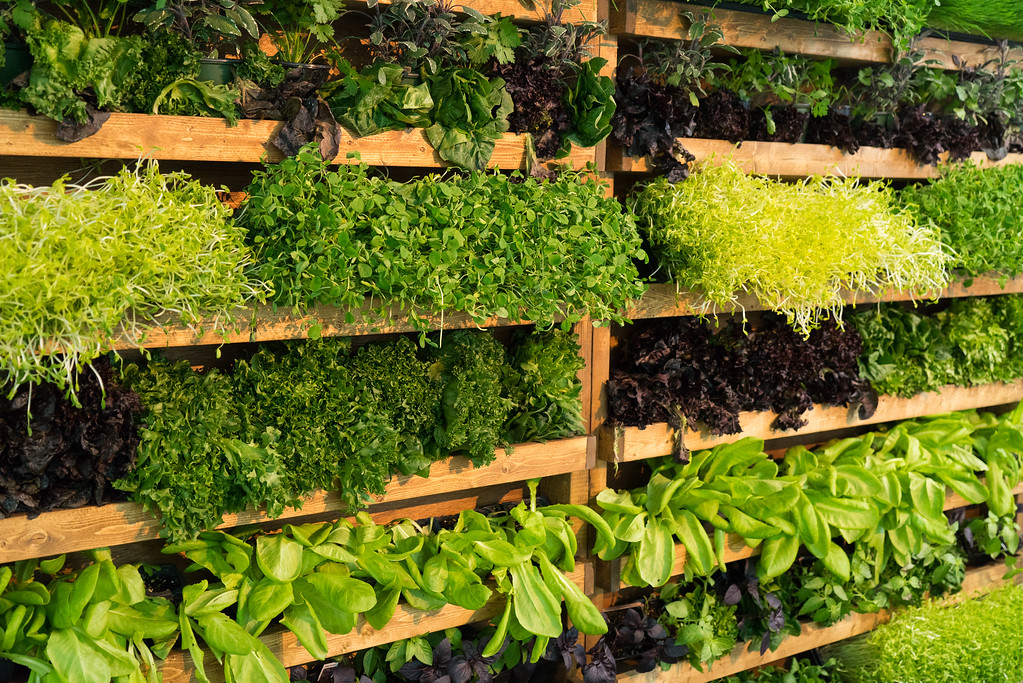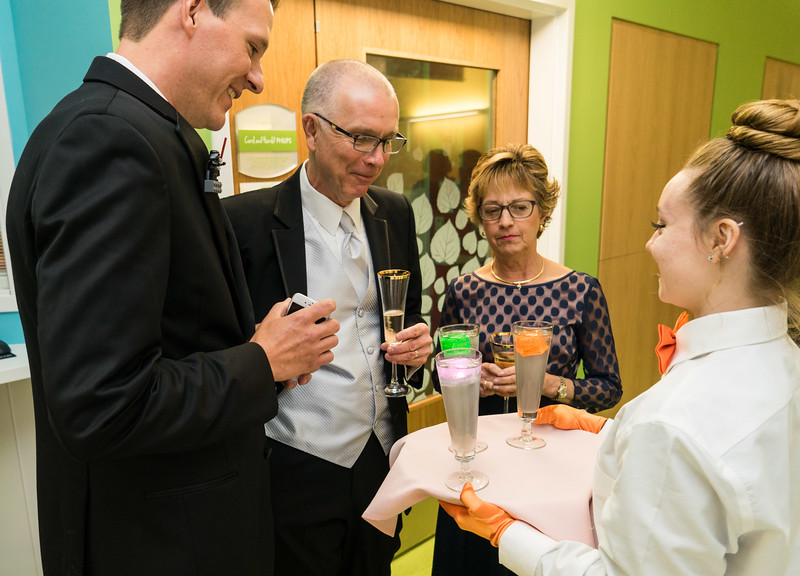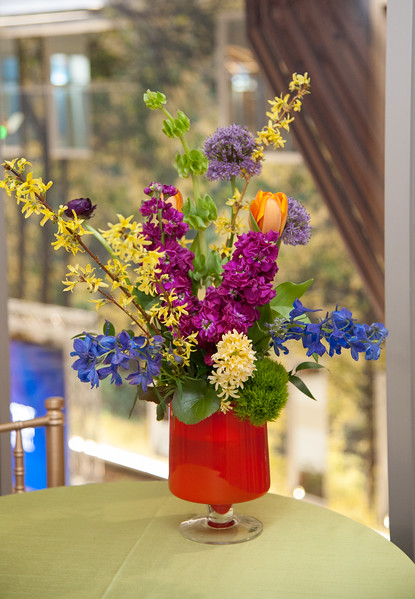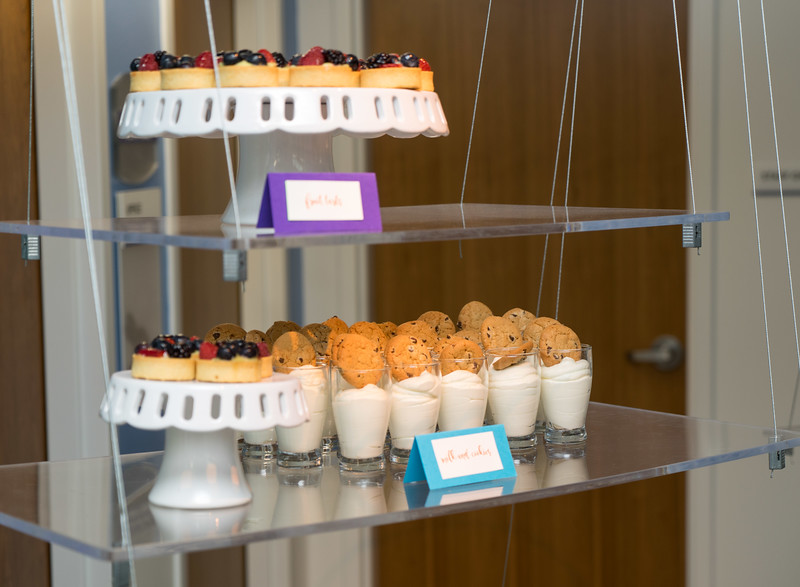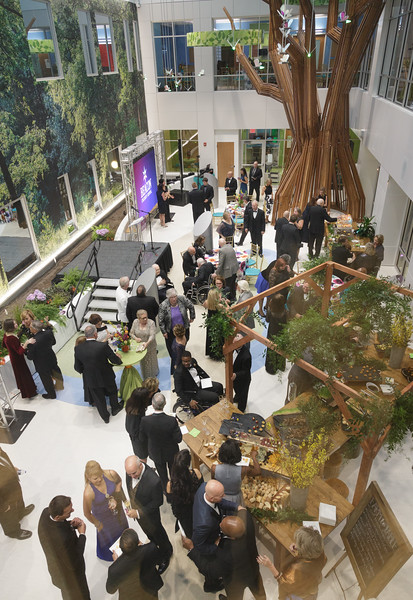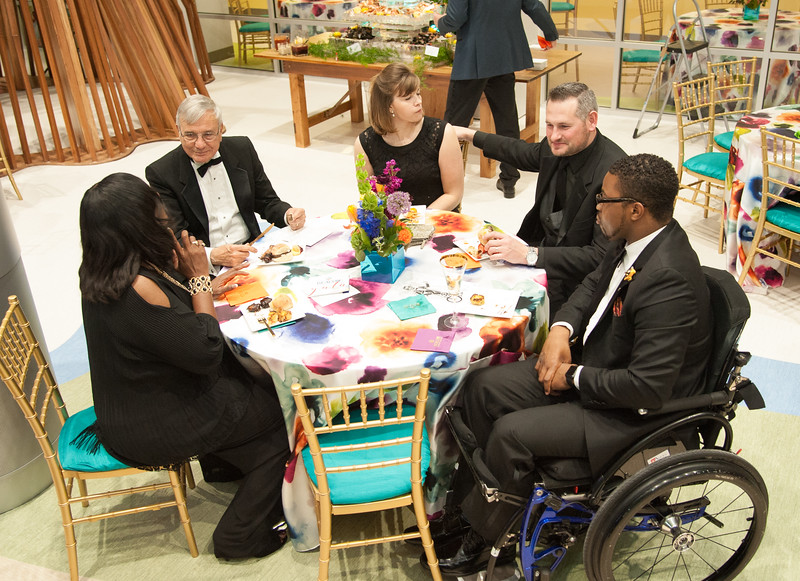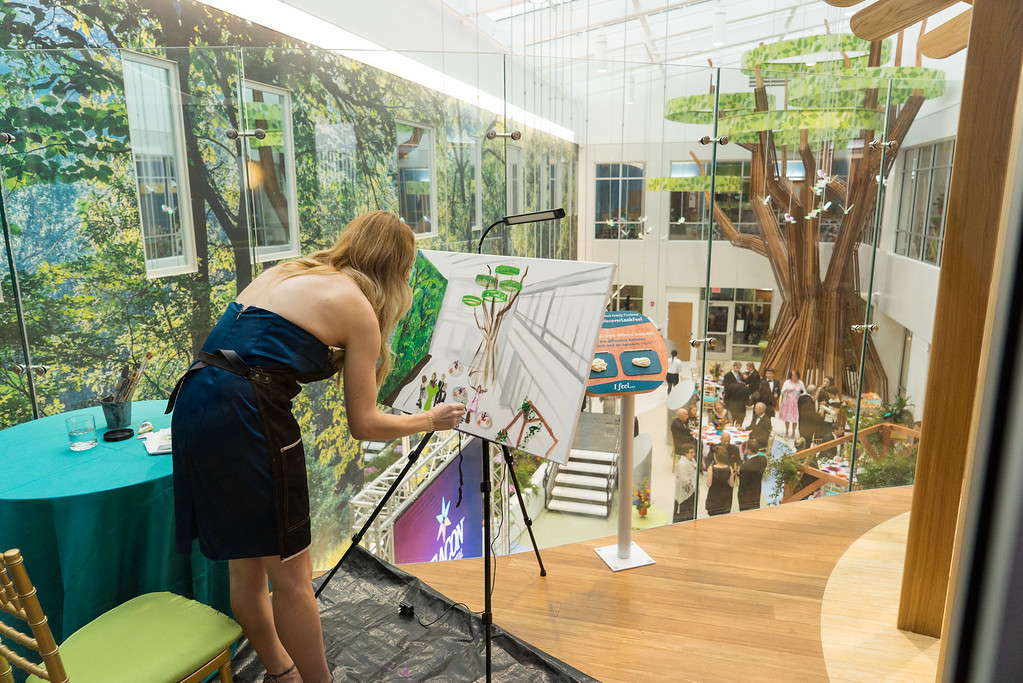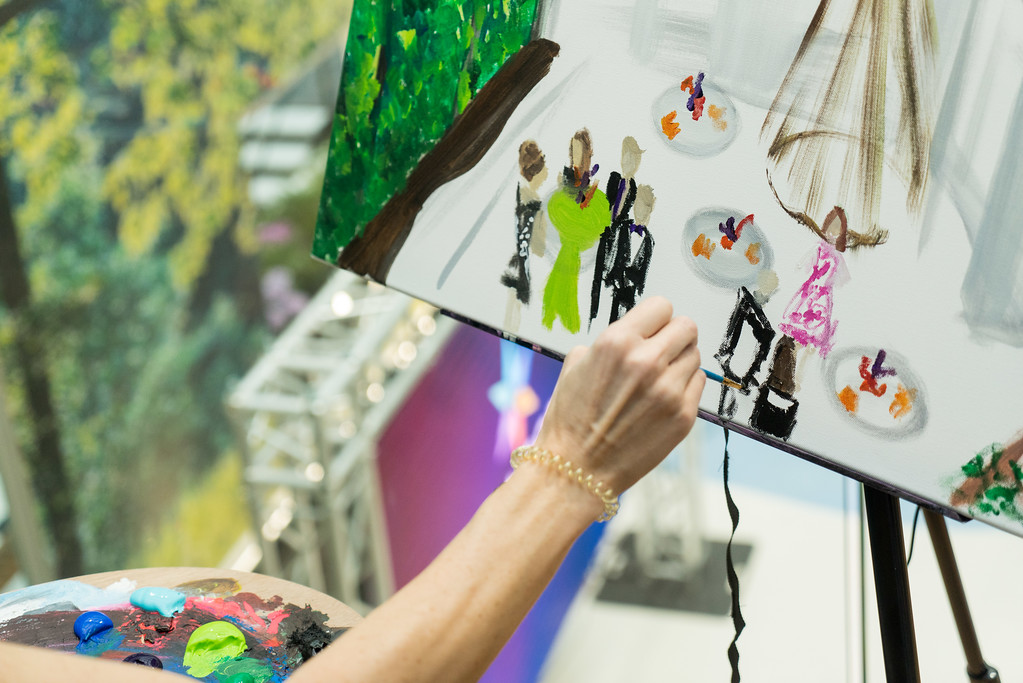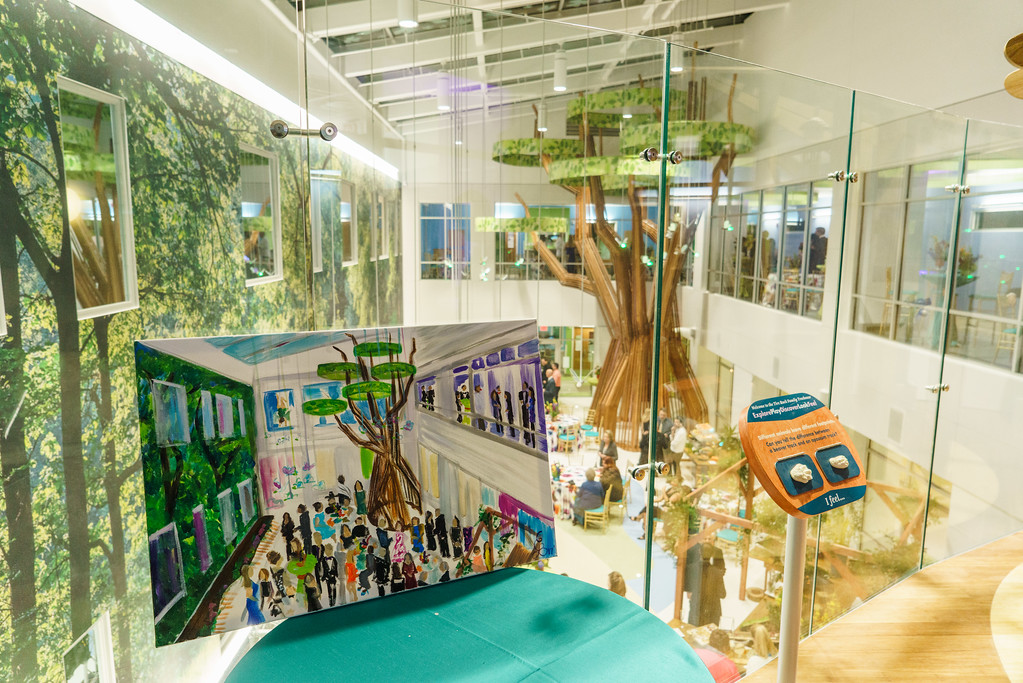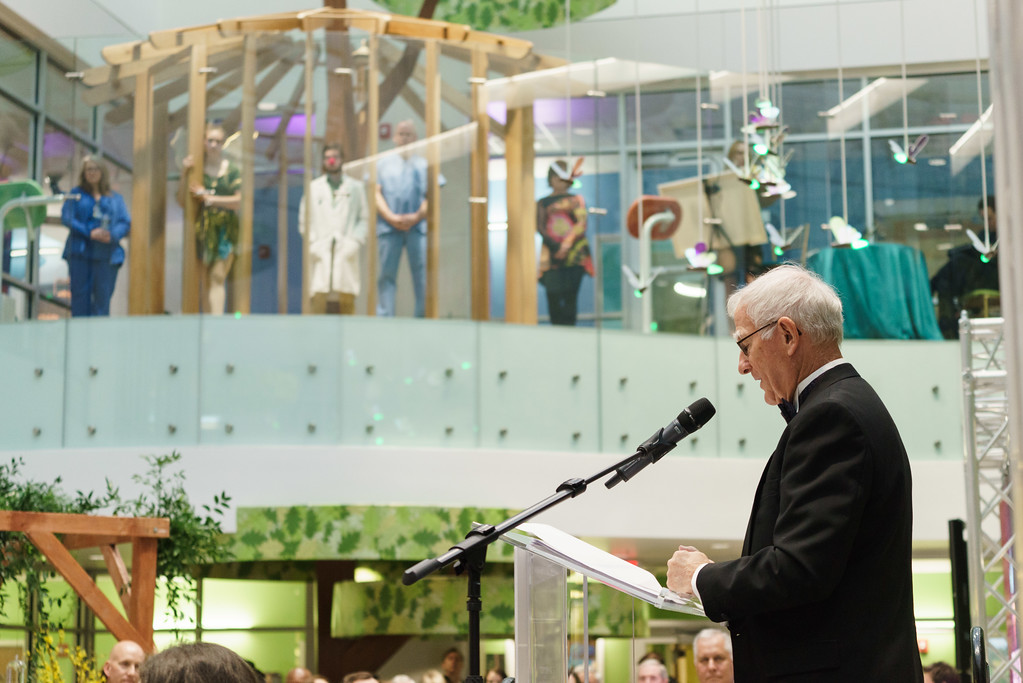 What a Night!
The smiles and whimsy were indescribable. The executives? They were thrilled. Our team? We believed in this project from Day One, and couldn't be more proud to serve our community in such a fun and memorable way. Thank you, Beacon, for the opportunity. We can't wait to work with you again!
Event Design + Specialty Rentals + Fresh Floral + Coordinating: Merry Me Events
Catering: Cafe Navarre Catering
Rentals: Aay's Rentals
Lighting, Technical and AV: ProShow
Photos courtesy of: Midwest Photographics
Special thank you to Louie's Tux shop for tuxedo rentals and Main Stage Inc. for providing the children's show choir