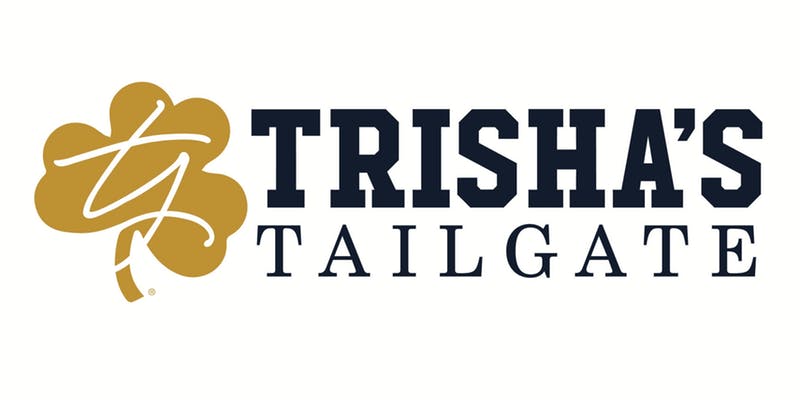 Alright, if you live anywhere near South Bend and you don't know Garth Brooks is coming to town in 11 days (eek!), you likely live under a rock and we can't help you. But in case you haven't heard that his wife – the lovely Trisha Yearwood – is also going to be at Notre Dame October 20 for Trisha's Tailgate, read on for details!
"Sounds fun!" one of my friends said the other day. "Wish I could go to that."
She was nothing short of shocked when I explained to her the tailgate is open to the public, and she could buy tickets to attend, even though she doesn't have tickets to the sold-out Garth concert!
So here's what you need to know:
DATE: Saturday, October 20
TIME: 2:00 pm – 5:30pm EDT
LOCATION: Irish Green at Notre Dame (near the corner of Eddy & Angela)
COST: $65 per person (includes entry to Trisha's Tailgate + unlimited food + three drink tickets)
WHAT TO EXPECT: Enjoy some of Trisha's favorite tailgate bites and drinks ranging from coffee to cocktails, including her signature fall drink – Autumn in a Cup – made exclusively by Williams Sonoma. (We tried this yummy cocktail a few weeks ago and it was de-lish!)
WHERE TO PARK: https://gameday.nd.edu/special-events/garth-brooks-concert-at-notre-dame-stadium/
WILL TRISHA BE THERE? Yes!
WHAT'S TEAM ORANGE HAVE TO DO WITH ALL OF THIS? This is so cool, y'all. Trisha's people contacted us several weeks ago and asked if Merry Me would take on planning + coordinating + design/decor for Trisha's Tailgate. And of course we said yes… after passing out for a second then picking ourselves up off the floor and realizing it wasn't all a dream. Our team is working so hard on all of this right now. Every day, we're drawing, ordering, collaborating and getting more excited! Our in-house carpenter is cranking on some really special, custom projects. Here are a few sneak peeks from the workshop:






We'd love to show you everything as it's coming together, but we're under strict orders to keep it all super top secret. Don't worry though… we'll be very active on social media October 20 and have a full recap after the fact.
If you haven't bought tailgate tickets yet, hurry! This is your chance to be super close to all the Garth action, even if you can't go to his concert. We promise this is going to be one incredible event and we can't wait to bring it all to life!