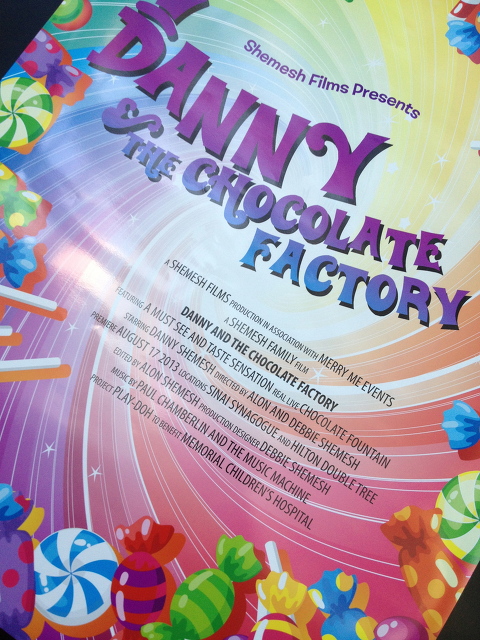 We tapped into our creative Sweet Tooth for this fun Bar Mitzvah design. After learning of Danny's love for Chocolate, we couldn't resist! We designed his 'guest book' to be a movie poster that friends could 'sign in' for a fond memory of the celebration.
Colorful fabric enhanced a pop of color to the ceiling:
Escort cards we're Wonka Bars designed and created by PaperThread, the papery division of Merry Me. 10 lucky kids were recipients of a "Golden Ticket" tucked in their chocolate bars… redeemed for an extra special prize.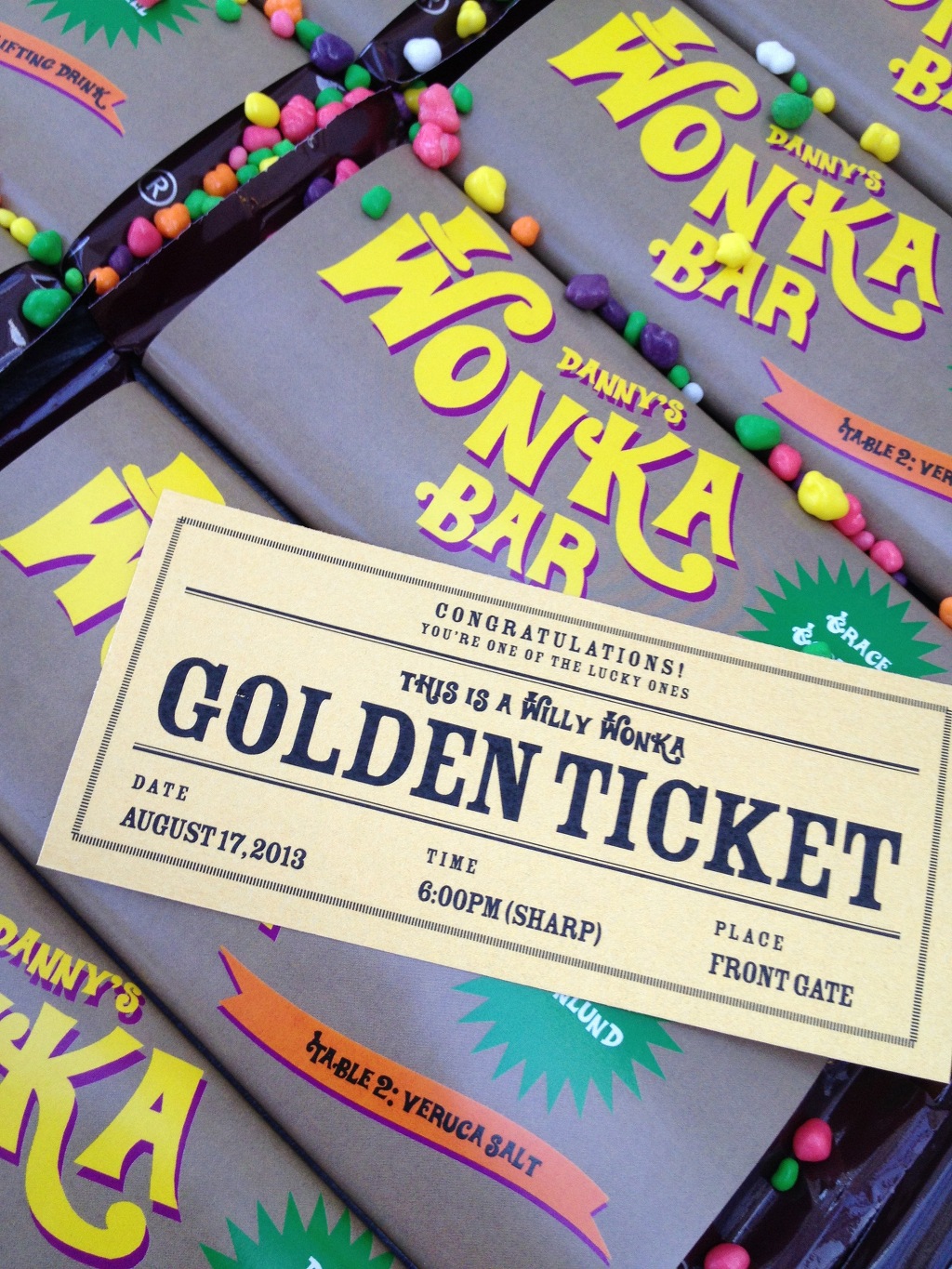 colorful and whimsical centerpieces were designed using pool noodles and oodles of oodles of wonka candy!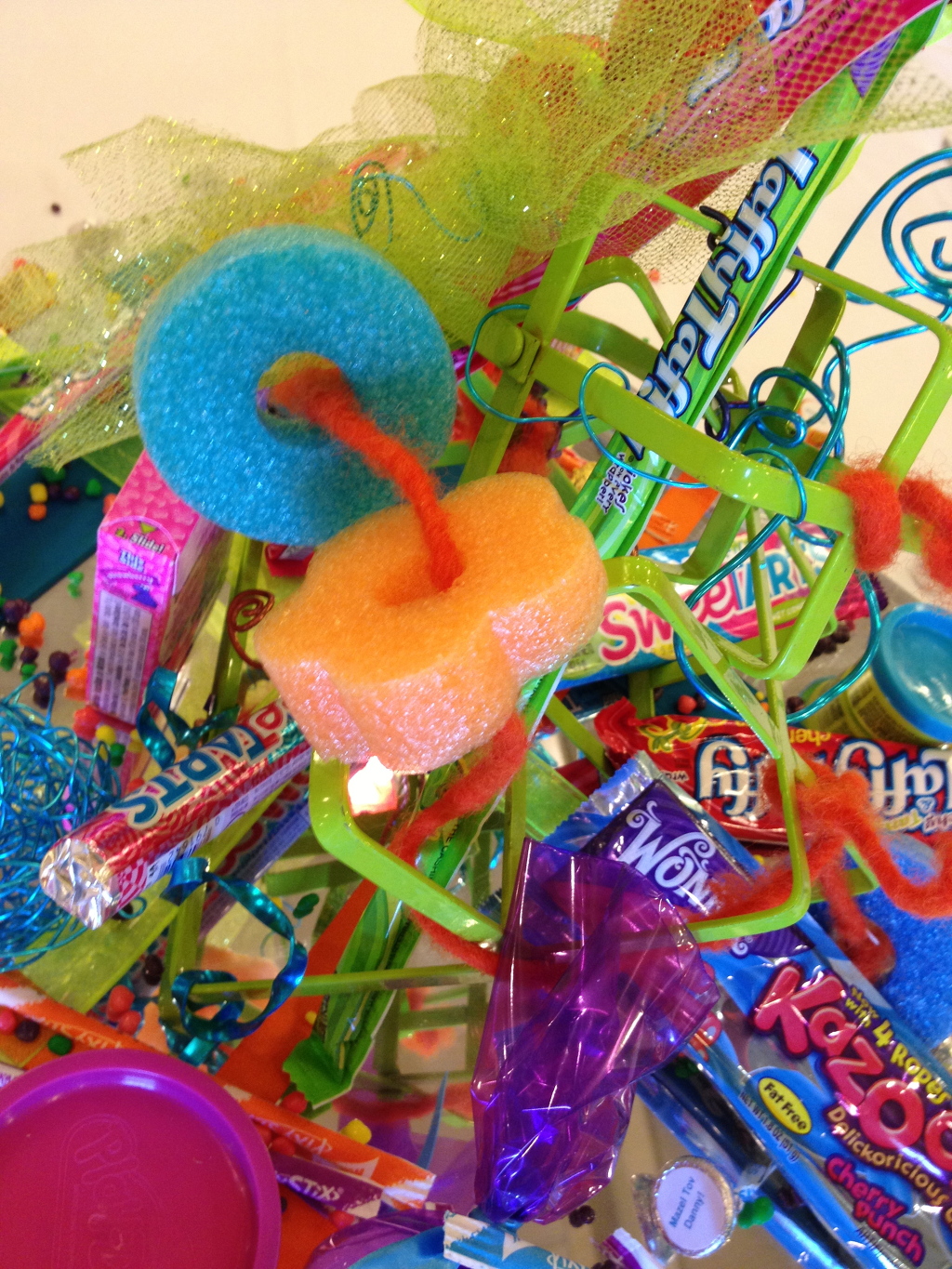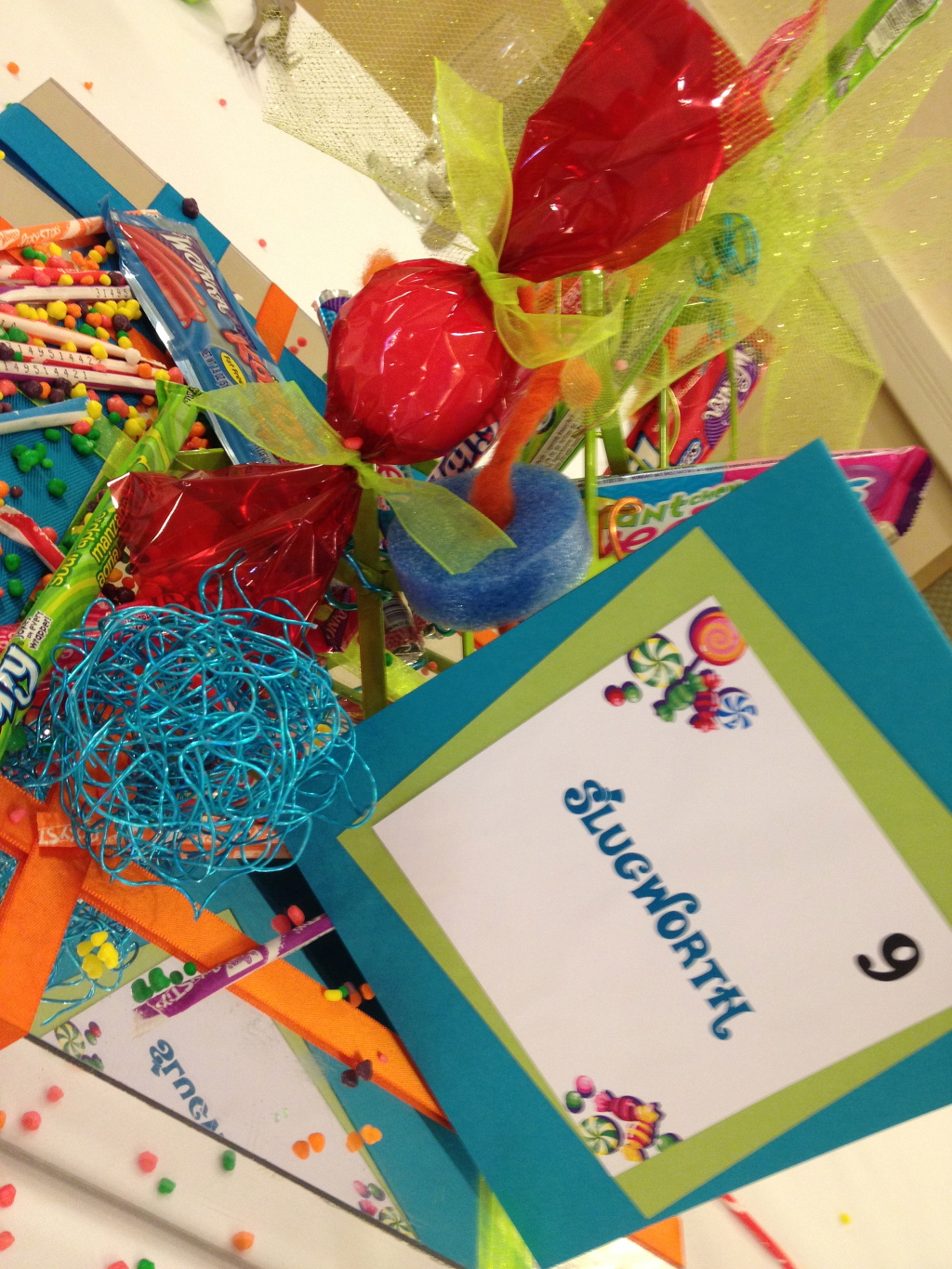 We couldn't resist but to name the tables based on our favorite movie characters- Grandpa Joe; Scrumdidlyumptious bar; Slugworth; Veruca; Violet; Oompa Loompas etc….