Well that was weird. We swear it was just March a couple weeks ago and now – tinsel, trees and Target runs… only 11 days 'til Christmas! If you're finding yourself in a decorating tizzy, fear not – we've got you covered. Read on for some of our designer tips and tricks to get your home holiday-ready.
Pre-Plan
Plan your work, then work your plan! Instead of digging at the bottom a tub of random ornaments in search of that one more silver ornament, lay out all of your  decor into organized piles of similar color, texture, and shape. Red pics, flocked springs, silver ornaments, snowflakes ornaments and ribbons… three French hens, two turtle doves and find that partridge so you can put it in the pear tree before you dive in blindly. Organization will help you achieve a balanced overall look in the end. Just trust us on this one, it's worth the sorting!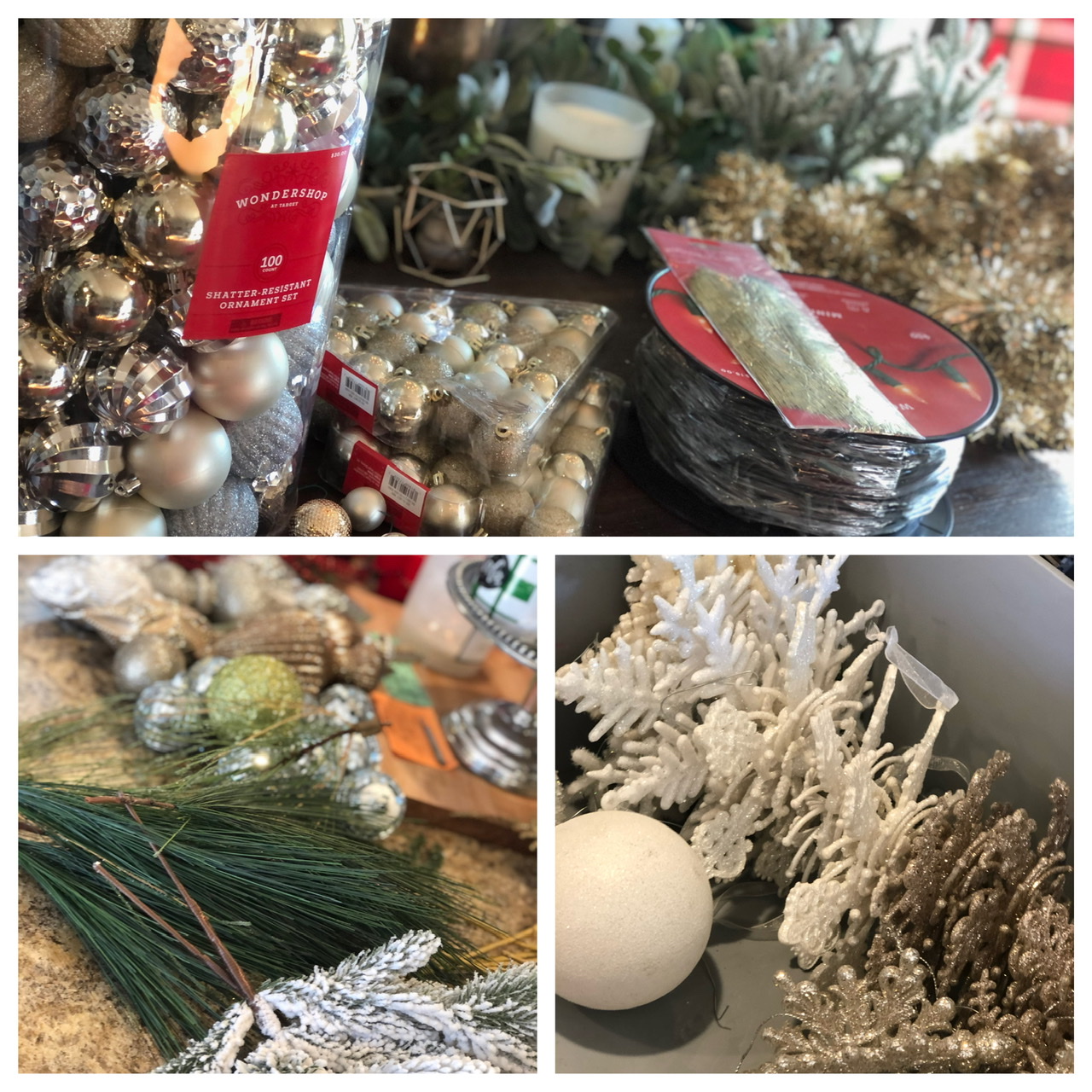 Upgrade + Elevate the Basics
PRO TIP: Buy basic, full garland (or use what you already have) then spruce it up by adding an extra layer of detail. To create this designer look, add varations of winter greenery picks and sprigs then tuck them into the garland. This brings a ton of dimension + color variation to your design and wa-la! Your garlands and tree now have extra layers of texture to provide that richer, well-balanced look.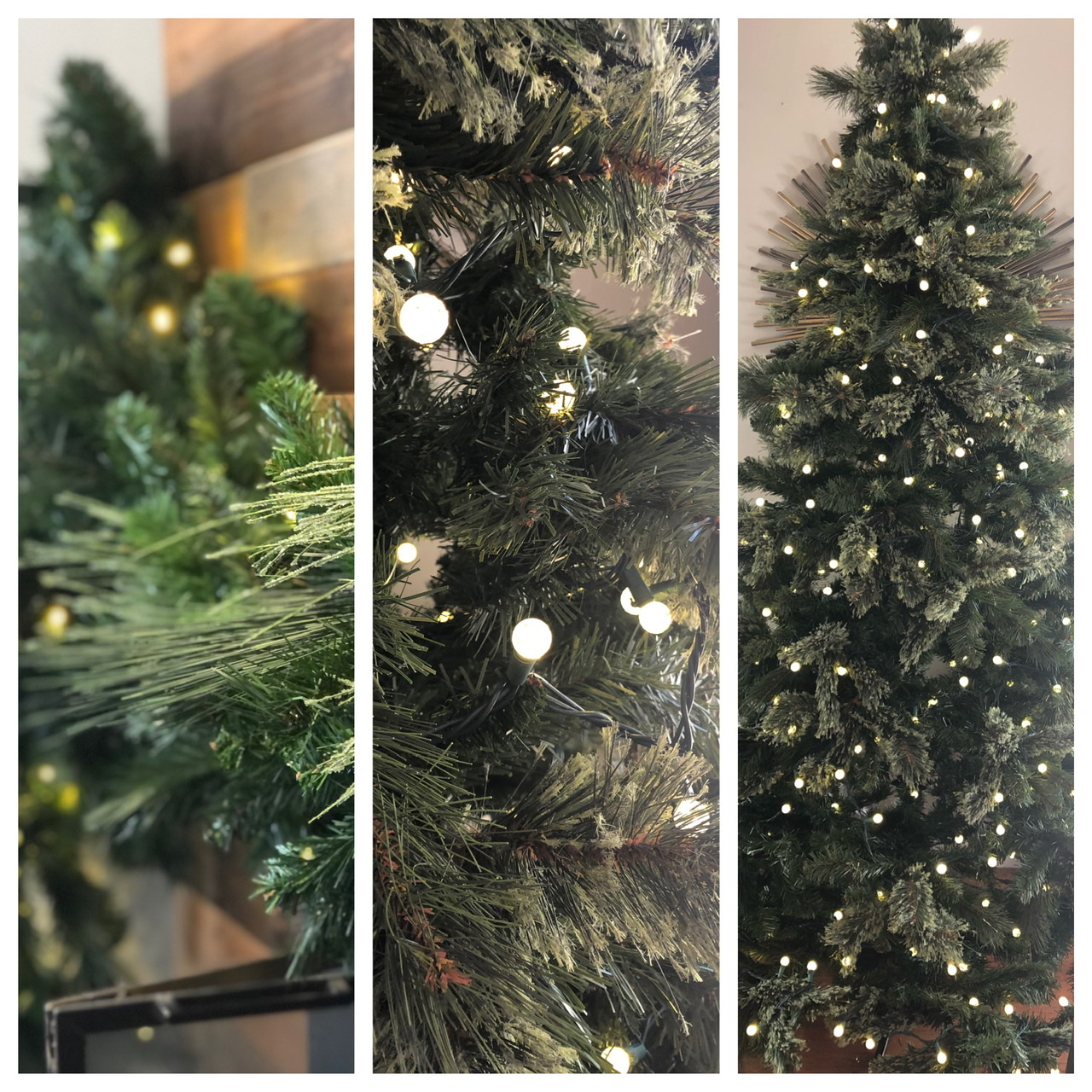 Now Pepper in the Pretty
Who doesn't like pretty? The trick here though is all about balance. We love to see a space decorated in layers: Add ribbon to the garland, then move to the tree… just make sure the colors in the space balance each other by spreading the love! Ornaments: Look for the holes! If you can see inside and through your tree, find the perfect bulb to hang in that space. For the ever-so-classic, vintage touch…try adding classic tinsel to the ends of your branches. We love the way tinsel shines bright in the winter sunshine when your tree lights are off too. It's a constant flicker of sparkle no matter the time of day! Be sure to keep pets away from tinsel though!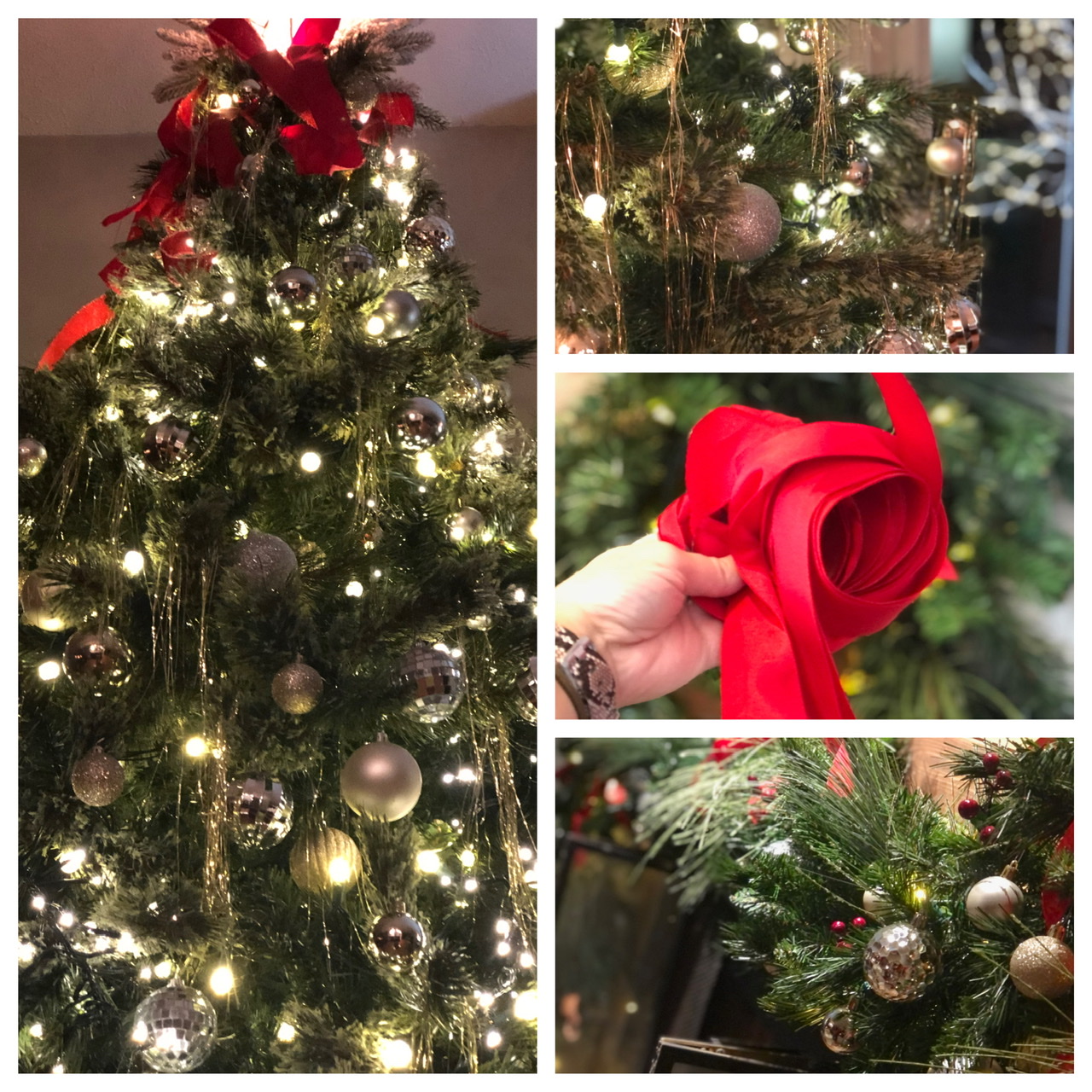 Add the Cherry Candy on Top
Don't just leave the extra touches to the ribbon, tinsel and tree. A large, beautful spool of wired ribbon goes a LONG way and so effortlessly adds that little extra flair to your gifts. Speaking of gifts… they don't just have to sit under your tree! Wrapped presents look gorgeous throughout other areas of your home too – tucked into bookshelves or bay windows, or strategically placed in that one empty spot that needs a little pizazz. Think of it as extra decor until you're ready to gift! IF (and only if) you want to be the Best Christmas Gift Giver of all the Christmas Gift Givers, add peppermint lolli pops or candy canes to each gift. Let's be real… you're extra, so your gifts should be too.